Organization: World Bank
Session Leads: Thomas Moullier, Melody Benavidez, & Fred Krimgold, World Bank

Time: 9:00-12:30
Summary: This workshop will convene Caribbean regional organizations concerned with disaster risk reduction and disaster risk finance to initiate the development and planning process for establishing a Caribbean Resilience Facility to provide technical assistance, training and shared facilities to support risk reduction and risk financing initiatives for the countries of the region. Risk reduction support may include building and land use regulatory standards and implementation. Risk financing support may include innovative insurance products and building finance models as well as expansion of insurance markets and providing incentives or mitigation investment. This discussion will lay the foundation for a regional facility that has the capacity to develop, maintain and support such an entity within CARICOM to strengthen effective and efficient collaboration between member states on disaster risk reduction and finance. This workshop and initiative is supported under the EU funded and World Bank executed Caribbean Regional Resilience Facility.
This workshop is intended to build consensus on a proposed path forward and develop a roadmap for implementation with regional stakeholders including: the CARICOM Regional Organization for Standards and Quality (CROSQ), the Caribbean Disaster Emergency Management Agency (CDEMA), the Caribbean Development Bank (CDB), the Secretariat of the Organization of Eastern Caribbean States (OECS), The Institute of Sustainable Development, University of the West Indies, and the Caribbean Catastrophe Risk Insurance Facility (CCRIF). This collaboration builds on conversations and momentum from CROSQ and CDEMA as well as existing building regulatory capacity engagements of World Bank in Jamaica and Saint Vincent and the Grenadines.
Furthermore, this initiative will seek to engage the risk assessment, reduction and transfer capabilities of regional primary insurers and the global insurance industry. Partners would include CCRIF SPC, re:focus and others. The Caribbean Resilience Facility will explore innovative mechanisms to fund mitigation investment and to capture the future benefits of investments in mitigation (e.g. effective implementation of up-to-date building codes and standards) and apply those gains (e.g. deferred losses) to incentivize mitigation investments in new construction and retrofit.
Workshop discussion will be directed to the development of recommendations for the structure and functions of a Caribbean Resilience Facility.
Panelists
Ronald Jackson, CDEMA
Deryck Omar, CROSQ/CARICOM
Alison King, OECS
Daniel Best, CDB
Deryck Omar, CROSQ/CARICOM
Alison King, OECS
Daniel Best, CDB
Jeremy Collymore, UWI
Teresa Cendrowska
Isaac Anthony, CCRIF
Shalini Vajjhala, refocus
Biographies
Mr. Ronald Jackson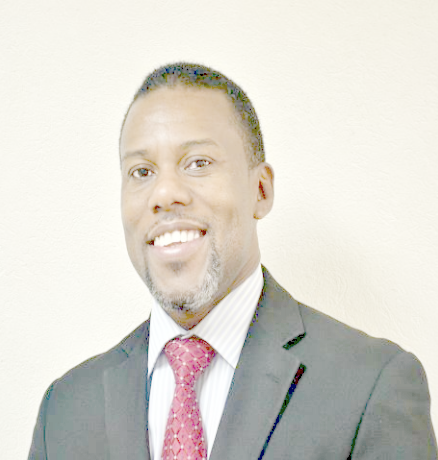 Mr. Ronald Jackson assumed the post of Executive Director CDEMA on April 3, 2013. Prior this appointment, Mr Jackson served in the capacity of Director General of the Office of Disaster Preparedness and Emergency Management (ODPEM) in Jamaica. He has been extensively involved in disaster management at the national, regional and international level in various capacities. He has been instrumental in the development of the Guidelines for Child-Friendly Disaster Management and Response, Reinstatement of the ODPEM Dedicated Communication Network and Revision of the Emergency Welfare Plan.
In 2010 Mr. Jackson received a Certificate of Commendation from the Caribbean Community for his contribution to the rescue and recovery efforts in the aftermath of the January 2010 Haiti Earthquake.
Mr. Jackson also served as President of the IDB Caribbean Policy Dialogue Forum, the co-chair for the Inter American Network for Disaster Management and represented the Caribbean Disaster Emergency Management Agency (CDEMA) Member States on the Hyogo Framework for Action Mid-Term Review Committee and Post-2015 Hyogo Framework for Action Committee. Mr. Jackson holds a Master of Science Degree (M.Sc.) in Natural Resource Management and Environmental Resource Management, a Bachelor of Science Degree (B.Sc.) in Physical Planning and Environmental Resource Development and is the holder of a Masters Certificate in Monitoring, Evaluation and Reporting.
Mr. Justin Ram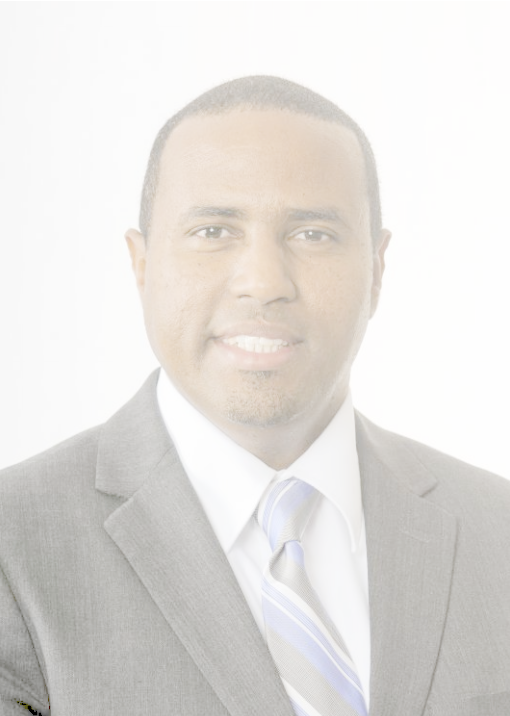 Justin Ram is Director of Economics at the Caribbean Development Bank. He has over twenty years or professional experience. He has previously worked with WorleyParsons, Jacobs Engineering, Thomson Financial (Thomson/Reuters), United Kingdom's (UK) Government's Department for Transport and with the Mayor of London/Greater London Authority. Justin also taught at the London
School of Economics and Political Science and was Lecturer in Economics at the University of the West Indies (UWI). He has also worked as a consultant on many projects in Central Asia, Africa, Europe, Latin America and the Caribbean and with the World Bank, United Nations and the International Labour Organization.

Justin has a PhD from the London School of Economics and Political Science (LSE), he also holds a M.Sc. in Economics from University College London (UCL), B.Sc. in Economics from UWI and a Post Graduate Certificate in sustainable development from the University of California, Berkeley.
Mr. Deryck Omar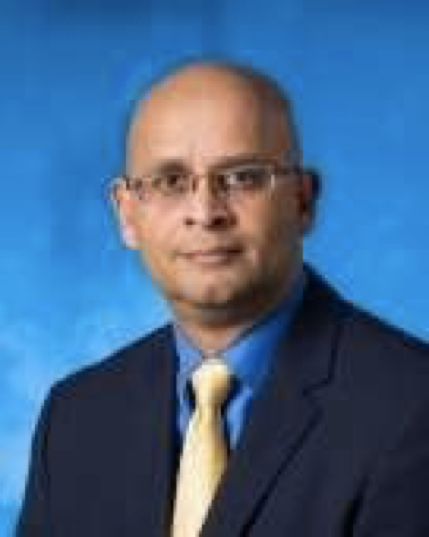 Deryck Omar is the Chief Executive Officer (CEO) for the CARICOM Regional Organization for Standards and Quality, or CROSQ, headquartered in Barbados. CROSQ is the regional quality infrastructure development institution founded by the fifteen English speaking member states of the Caribbean Community (CARICOM). Mr. Omar is focusing on modernizing and accelerating the preparation, adoption and application of regional standards, metrology, accreditation and conformity assessment systems to increase trade, boost industrial efficiency and effectiveness, advance a quality conscious culture among citizens and further the cause of the CARICOM Single Market and Economy. He was the past chief executive of the Trinidad and Tobago Bureau of Standards, and a past Director of: ExporTT, OSH Agency (Trinidad and Tobago), COPANT and ASTM International.
Ms. Cointha Thomas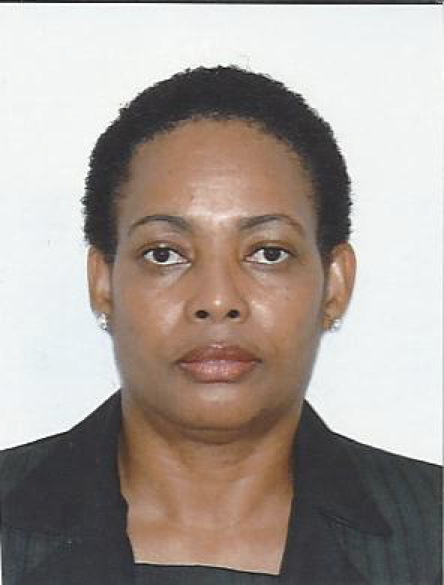 Ms. Cointha Thomas is the Permanent Secretary in the Department of Finance, Economic Growth and Job Creation. Her career in Central Government began in the Ministry of Finance where she worked as an Economist for a number of years, in various capacities. Ms. Thomas served as the Director of Budget, within the Budget Department from 2007 to 2012. She later served as the Permanent Secretary in the Ministry of Health and Wellness from 2012 to 2016.
In 2016 Ms. Thomas returned to the Department of Finance as the Director of Finance/Permanent Secretary in the Department.
Ms. Lizra Fabien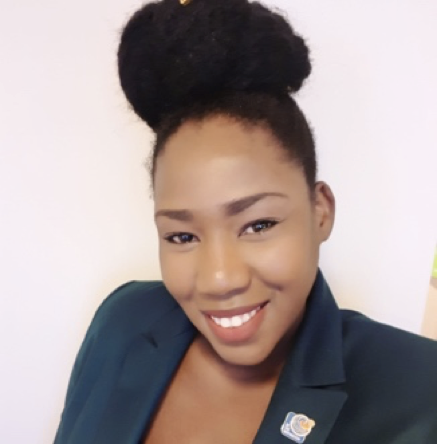 Lizra Fabien is Executive Director of Dominica's Association of Industry and Commerce (DAIC). DAIC is the leading private sector representative body in Dominica with membership across various sectors and industries. Lizra also serves as Chairperson of the Network of Caribbean Chambers of Commerce (CARICHAM). This collaborative newly launched network in April 2019 brings together 16 chambers of commerce across the Caribbean region. Both networks seek to advance the interests of Members with public and private stakeholders region and internationally. Additionally, both organizations have adopted Disaster Risk Reduction as a key pillar to action the mitigation of disaster risk. Being an avid advocator of Disaster Risk Reduction in for the Private Sector, Ms. Fabien leads the Disaster Risk Reduction Pillar for the Network of Caribbean Chambers of Commerce and the Business Continuity thematic working group for the UNITE Caribbean Climate Resilience Action Network for Creole Speak Countries.
Mr. Isaac Anthony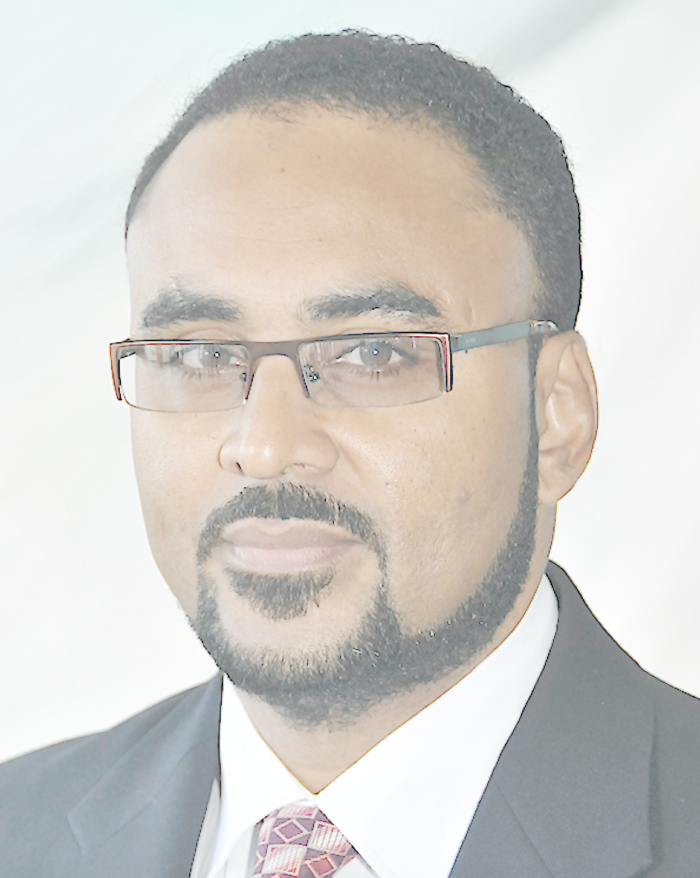 Isaac Anthony is currently the Chief Executive Officer of CCRIF SPC (formerly the Caribbean Catastrophe Risk Insurance Facility), the world's first multi-country risk pool providing parametric insurance. He has over twenty-five years of senior management experience spanning the areas of public finance, financial sector supervision and economic planning having held key positions with the Government of Saint Lucia including Permanent Secretary, Finance, Economic Affairs & National Development.
Isaac led the most far-reaching reforms in public financial management in Saint Lucia and is a strong advocate for sound public finance in the Caribbean having been instrumental in the establishment of the Caribbean Public Finance Association and serving as its first chairman. He is now using his rich experience in public finance and disaster risk financing to promote catastrophe insurance as a strategy to support fiscal and climate resilience.
Isaac has served on several Boards, including those of the Caribbean Development Bank and the Eastern Caribbean Central Bank. He is the current Chairman of the National Insurance Corporation in Saint Lucia and was recently appointed a Commissioner of the Eastern Caribbean Securities Regulatory Commission (ECSRC). He graduated from the University of the West Indies with a Bachelor's degree in Economics & Accounting and a Master's in Business Administration.