Event Summary
Speakers
Carli Bunding-Venter, Senior Urban Development Specialist
Dr.Raed Arafat, Ministry of Internal Affairs, Romania
Carlos Castro, City of Lisbon, Portugal
George Dimarelos, Transport Consultant and Project Manager
Description
Friday 29 November, 09:30 – 11:00, Nicolae Balcescu Room
In cities around the world, rapid urbanization and climate change are increasing disaster and climate change risks and new risks are emerging due to technological, biological and other exogenous threats. For example, globally, by 2030 climate change and natural disasters may cost cities worldwide $314 billion annually and push 77 million urban residents into poverty. However, it is possible to guide development into safer areas, ensure resilience of buildings and critical infrastructure, strengthen response functions and improve governance and institutional capacity. Access to information about which assets and geographical areas are at highest risk from different threats is key to prioritizing actions that have the greatest potential to reduce risk as well as leading to cost savings and increased efficiency in public spending. There is a range of innovative tools and approaches available to cities to use spatial planning to improve their decision- making and planning, and many cities are already taking critical steps forward to build their resilience.
This session will feature examples from across the European region to demonstrate recent experience and insights into how city planners and decision makers are being empowered through access to spatial data and technologies. The session will also highlight some of the challenges faced and how these have been overcome.
Speaker bios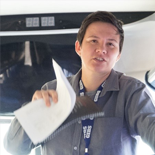 Carli Venter, a South African national, is a Senior Urban Development Spe-cialist with the World Bank based in Bucharest, Romania. She has extensive experience spanning both the private and public sectors, with an in-depth understanding of public management, urban governance and economic development at local and regional level. Her skillset includes policy and strategy formulation, research, project planning, facilitation, the design and implementation of participatory process, design of governance processes and the ability to navigate the intergovernmental and public-private space. She holds an undergraduate and honors degree in Financial Management, a Masters' degree (cum laude) in Environmental Management and a PhD in Public Management, focused on collaboration and partnerships in Regional and Local Economic Development.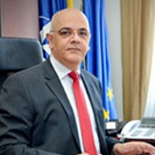 Dr. Raed Arafat is Secretary of State and Head of Department of Emergency Situations in the Ministry of Internal Affairs, Government of Romania. Being specialized in anesthesia and critical care and having a European Master in disaster medicine, Dr. Raed Arafat is the founder of Mobile Emergency Service for Resuscitation and Extrication (SMURD), that was established since 1990. Starting with 2007, he coordinated the activity of many institu-tional structures and strategic programmes for Emergency Situations, among them: Healthcare System for Emergencies and Disasters in the Ministry of Health, as well as the Department for Emergency Situations that coordinates the General Inspectorate for Emergency Situations, General Inspectorate of Aviation, Emergency Medical Services and Mountain Rescue in the Ministry of Internal Affairs. Dr. Arafat has a wide experience in operational coordina-tion of emergency services, he participated and organized numerous training courses and seminars in the field of emergency medical care, control and coordination of emergency services, emergency management, etc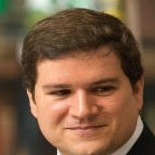 Carlos Castro is City Councilor for the Municipality of Lisbon concerning the areas of Urban Waste, Civil Protection, Fire Department, Sports, Public Space and Animal ́s House. He has a Bachelor Degree in Political Science and a Post-Graduation Degree in Europen Studies.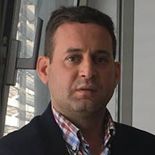 George Dimarelos is a civil and transport engineer with 20 years experience in the private sector and in local governance. George graduated from the University of Birmingham (BEng in Civil Engineering) and earned his MSc in Transport Engineering and Operations from the University of Newcastle upon Tyne. In 2005 he received a Masters in Business Administration from the American College of Thessaloniki. From 2001 to 2010, he worked as a transport consultant and project manager in a range of projects in the private sector. Since 2010, he has served as an elected member of the Thessalo-niki city council. He was appointed by the Mayor as an executive transport consultant and member of the Board of Directors of the Thessaloniki Port Authority. The Peripheral Union of Local Authorities appointed him as board member of the Thessaloniki Urban Transport Authority. In March 2017, he was appointed by the Mayor to serve as Deputy Mayor for Education and Sports. After taking an active role on transport issues in the process of deve-loping the city's first resilience strategy, as part of the city's participation in the global 100 Resilient Cities Network, in October 2017 he started serving as Deputy Mayor for Urban Resilience and Development Programs, by the Mayors appointment until September 2019. He is now special advisor to the Mayor of Sykies and Neapoli for mobility and smart city issues, and he is also consulting companies for smart city issues in relation with local authorities.