Event Summary
Speakers
Andreas Uttenthaler, GAF
Max Ferguson, Stanford University
Zac Yang, Solutions Engineering, Orbital Insight
Vica Bogaerts, World Bank, USA
Description
Friday 29 November, 11:00 – 12:30, Nicolae Balcescu Room
In the last decade, the number of satellites orbiting the earth has increased significantly and high-resolution satellite imagery has become more accessible and affordable. At the same time, a wealth of location-based information is being generated on platforms such as OpenStreetMap. These developments are critical for urban planners, disaster risk management practitioners, and emergency responders. Satellite imagery combined with other sources of geospatial data can provide reliable insights to allow for risk-informed decision-making, while in the aftermath of a disaster, these sources can be critical for a near real-time understanding of the extent of damage and emergency response. At the same time, the computing power of the cloud increased exponentially, allowing larger datasets to be accessed and shared much more easily. Applying innovations in various technologies, the analysis of satellite imagery and other geospatial data sources can be automated to reach scale.
This session will demonstrate how innovations in geospatial data collection and analytics can be leveraged to improve our understanding of the built environment before and after disasters. The session will feature case studies from Europe showing how developments in data resolution, quality and collection capabilities, and advances in computer vision are improving the development technical models and how the underlying datasets are being used for geospatial applications for risk management. The session will also demonstrate how satellite imagery, computer vision, and predictive analytics are being used to rapidly map the built environment. This innovative approach has been used for example to rapidly determine risk attributes of all buildings in the San Francisco Bay Area.
Speaker bios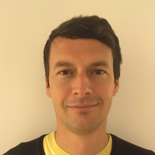 Andreas Uttenthaler received a master degree in Applied Geoinformatics from the University of Salzburg in 2007. Since 2008, he is working for GAF and is now a Senior Expert for satellite image processing and since 2018, he is the head of the elevation products group at GAF. He has been responsible for several small-, medium- and large-scale projects with focus on the generation of very-high and high resolution digital elevation models for national and international, public and industrial clients and he is accountable for product development of 3D products.
Max Ferguson grew up in New Zealand where he received a Bachelor of Engineering in Civil and Environmental Engineering. His interest in earthquakes and natural hazards was sparked by the 2011 Christchurch earthquake, which devastated his home city of Christchurch. In 2014, he was awarded a Fulbright Graduate Fellowship to research how machine learning could be leveraged to reduce earthquake risk. During his PhD studies at Stanford, Max won several international computer vision competitions, including the PEER Hub ImageNet challenge. Additionally, he has published over 14 academic papers on com-puter vision applications, and has won several best paper awards. His current focus is to quantify and reduce natural hazard exposure, through the applica-tion of computer vision and artificial intelligence.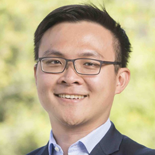 Zac Yang is Director, Solutions Engineering at Orbital Insight, a geospatial analytics firm that leverages machine learning at scale to analyze petabytes of multi-source data, including satellite imagery, geolocation intelligence, and vessel traffic data, in order to understand what is happening to and on the Earth. Prior to Orbital Insight, Zac was an equity analyst at BlackRock, overseeing emerging market investments.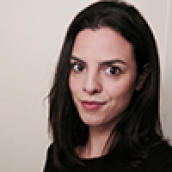 Vica Bogaerts, World Bank, USA