Event Summary
Speakers
Sari Lappi, World Meteorological Organization (WMO)
Florian Pappenberger, European Centre for Medium-Range Weather Forecasts (ECMWF)
Paolo Fiorucci, CIMA Foundation Centro Internazionale in Monitoraggio Ambientale, Italy
Gregor Gregoric, Drought Management Centre for Southeastern Europe (DMCSEE, Slovenia)
Francisc Senzaconi, Romania National Meteorological Administration (NMA)
Gabriela Băncilă, Romania National Meteorological Administration (NMA)
Mihaela Sima, Senior Researcher
Description
Thursday 28 November, 11:00 – 12:30, Nicolae Balcescu Room
The impact of natural disasters goes beyond national boundaries. Recognizing the transboundary nature of weather hazards, in particular storms, floods, droughts and wildfires, this session will explore the works of regional monitoring and forecasting systems available in Europe. These systems exist to provide timely warning and sufficient technical data on impending hazards to inform national- and regional-level decision makers for planning and executing domestic actions. European systems are considered global leaders in good practice, owing much of their success to the cooperation and established data-sharing mechanisms across borders, as well as leveraging modern ICT and remote sensing.
The session will focus on the aspects of delivering services, starting with how European monitoring and forecasting systems produce and ensure that national authorities receive the information they need to fulfil their institutional responsibilities. Looking at also the national level, session speakers will explore how the Romanian forecasting and disaster management authorities leverage this information for national services to protect their country and its citizens. In doing so, methods for verification and quality control of regional and national warning service delivery will be highlighted.
Speaker bios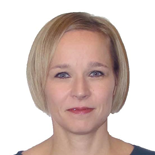 Sari Lappi is a Project coordinator in the World Meteorological Organization (WMO). For the last 10 years, Sari Lappi has managed projects in the fields of meteorology, hydrology, climate, disaster risk reduction, and environment in the South-East Europe region for WMO and Finnish Meteorological Institute. Currently, she is leading the WMO Project Office for South-East Europe, coordinating projects WMO is implementing in the region in the fields of meteorology, hydrology, and climate. The main activity of the project office is the implementation of the project 'South-East European Multi-Hazard Early Warning Advisory System (SEE-MHEWS-A)', funded by the World Bank and European Union. SEE-MHEWS-A is aiming to provide operational forecasters from National Meteorological and Hydrological Services of the region with effective and tested tools for forecasting hazardous weather events and their possible impacts in order to improve the accuracy of warnings and their relevance to stakeholders and users. On a single virtual platform, the system will collect existing information, products and tools for the provision of accurate forecasts and warnings to support hazard-related decision-making by national authorities. Furthermore, the SEE-MHEWS-A will function as a cooperative platform where forecasters from different countries can work together on the identification of potential hazards and their impacts, especially when impending weather hazards may have potential impacts in many countries.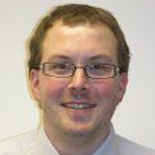 Florian Pappenberger leads the Forecast Department at the European Centre For Medium-Range Weather Forecasts. The Forecast Department at ECMWF has a strong customer focus. He is responsible for the 24/7 production of weather forecasts, forecast quality control (verification and diagnostics), development of novel forecast products, applications of weather forecasts such as flood, drought, fire and health forecasts, numerical weather prediction relevant software development, data sales and outreach and training. Florian has a background in the forecasting of weather driven natural hazards including floods, droughts, windstorms, forest fires and impacts on human health. He has over 10 years of expertise in operational probabilistic forecasting, extreme value statistics and numerical model system development at ECMWF. He was responsible for the development and implementation of the operational centre of the Copernicus Emergency Service – Early Warning Systems (floods). Florian is the author of over 150 scientific publications and has won several scientific awards.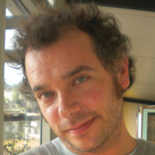 Paolo Fiorucci, Electronic Engineer, Ph.D. in Methods and technologies for environmental monitoring, Head of wildfire sector in CIMA Research Foundation. CIMA Foundation, International Center for Environmental Monitoring, is a non-profit research organization, active in carrying out training, research and technological development in the fields of Civil Protection, Disaster Risk Reduction and Biodiversity located in Savona. More than 10 years of relevant experience in environmental engineering, early warning system with special focus on wildland fire risk modeling and data services at regional, national and international level. Professional experience in wildland fire early warning system, Disaster Risk Reduction, information and communication technology for wildland fire modeling and data services. Responsible/coordinator research and development activities on wildland fires risk assessment and management. Development, implementation and maintenance of regional, national and international platform and services for wildland fire early warning systems. Operational experience in wildland fire risk assessment and management. Responsible/coordinator of several projects implementing early warning systems for wildland fire danger prediction at regional, national and international level.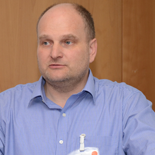 Gregor Gregorič has obtained B.Sc. and Ph.D. degrees in meteorology from the University of Ljubljana, Faculty of Mathematics and Physics, where he has position of assistant lecturer. He was assisting in courses ofphysical and dynamic meteorology (1996-2007). He is employed in Slovenian environmental agency since 2002. He has been appointed as member of ad-hoc national committee for estimation of drought impacts during drought episodes in 2003, 2006, 2007, 2013 and 2017. Since 2007 he acts as coordinator of activities of the Drought Management Center for Southeastern Europe (DMCSEE). Between 2009 and 2012 he coordinated the initial DMC-SEE project (supported by the EU Transnational coordination programme for SE Europe, with 15 cooperating partner institutions). He acted as national coordinator of the IDMP-CEE project (2012-2015). Most recently, he acted as deputy coordinator of the DriDanube project, led by ARSO and supported by Eu's TCP programme for Danube catchment area (2016-2019).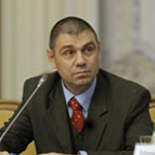 Romanian General Inspectorate for Emergency Management, Francisc Senzaconi is a chemical engineer and works for General Inspectorate for Emergency Situations as chief of Disaster Risks Control Office. In this role, he is responsible for organizing and coordinating disaster prevention activities at national level, implementation of the Seveso III Directive, Hyogo and Sendai DRR framework implementation and create specific legal framework. He has an experience of more than 20 years in the field of Civil Protection and disaster risk prevention and he published over 10 articles in national and international science journals. Mr. Senzaconi is member of several national and international technical groups, among Seveso Expert Group responsible for the implementation of Seveso Directive, Technical Working Group 2 – Seveso II Inspections, Committee of Competent Authorities (CCA) on implementation of the Seveso Directive, Working Group of Implementation of the UNECE Convention on transboundary effects of the industrial accidents, Working Group on National Risk Assessment (GLERN). In the period 2011 – 2015 he was Co-chair of the Joint Expert Group on Water and Industrial Accidents. In the last 10 years, he participated as key-person, assistant and project leader to the implementation of various national and international projects, among PPRD East, EMERSYS, RO-RISK.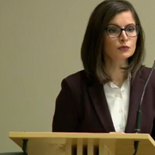 Gabriela Băncilă, Romania National Meteorological Administration (NMA)