Event Summary
Speakers
Zuzana Stanton-Geddes, Disaster Risk Management Specialist
Ömer İnan, Istanbul Chamber of Industry, Environment and Energy Department
Jörg Schleenbecker, FM Global
Dragana Radić Jovanović, IKEA SEE
Alina Kasprovschi, Bucharest Community Foundation, Bucharest, Romania
Description
Thursday 28 November, 14:00 – 15:30, Nicolae Iorga Room
When disasters strike, they can disrupt services, production, and functioning of businesses, affecting people, local economy as well as regional and global patterns. With increasing disaster exposure, businesses need to develop forward-looking preparedness and mitigation arrangements, including detailed contingency planning. To facilitate this, a range of tools are already available, such as assessments, continuity plans, policy directions, and investments. This session will bring together specialists from various European countries including Germany, Romania, Serbia, and Turkey to share insights and examples of disaster preparedness activities firms can make to increase their company's resilience as well as the resilience of their communities. In Turkey, with support of the World Bank, the Istanbul Chamber of Industry and Tuzla Industrial Zone Management conducted a lifeline utility risk assessment and developed a business continuity plan, which will be presented during this session. The session will also share experience of IKEA's preparedness and business continuity planning for the Southeast Europe region. Globally, risk management companies, such as FM Global, have been providing technical services to consider disaster risk as part of portfolio management, including linking risk assessment, disaster risk reduction, and improved response planning. Finally, this session will also bring the perspective of a Bucharest resident into the spotlight, through a presentation from the Bucharest Community Foundation – an umbrella civil society organization which partners with private sector companies to enhance the disaster resilience of Bucharest City.
Speaker bios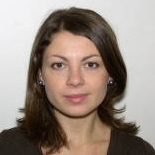 Zuzana Stanton-Geddes is a Disaster Risk Management Specialist at the World bank, where since 2010, she has been working on projects and analytics related to urban resilience, flood risk management, post-disaster recovery, and risk financing. She has country experience in Cambodia, Lao PDR, Myanmar, Indonesia, and China. Most recently, she has been working on the disaster risk management program in Romania and other European countries, as well as analytics related to the urban heat island effects in Euro-pean cities. Zuzana has led and contributed to several World Bank flagship reports including Strong, Safe, and Resilient: A Strategic Policy Guide for Disaster Risk Management in East Asia and the Pacific (2013); Building Urban Resilience: Principles, Tools and Practice (2013). A native of Slovakia, she holds a Master's degree in International Relations from the Johns Hopkins School of Advanced International Studies (SAIS), Master's degree in Europe-an Studies from the Humboldt University in Berlin, and a Bachelor's degree from the University of Cambridge.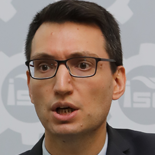 Ömer İnan who is Assistant Manager of Environment and Energy Department of Istanbul Chamber of Industry was born in Istanbul in 1979. He has a Bachelor's degree in Environmental Engineering and a Master's degree in Engineering Management from Marmara University in Istanbul. He worked as a team leader of occupational health and safety and maintenance team in Procter&Gamble's warehouse in Kocaeli and as a proses engineer (environmental engineer) of Siirt Municipal Wastewater Treatment Plant is Sistem Yapı construction company in Istanbul. He started his career in Istanbul Chamber of Industry in 2007 and since has been working on Turkish and EU Environmental Legislation, Environment, Occupational Health and Safety and Energy issues.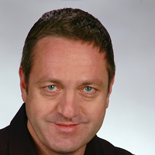 Mr. Jörg Schleenbecker, Operations Vice President and Group Manager of Field Engineering at FM Global, is in charge of FM Global engineering ope-rations in Eastern Europe including Romania, Czech Republic, and Slovakia. Jörg has over 26 years of professional experience inengineering and client engagement in the region. His particular expertise is flood risk management, including risk assessment, reduction, and response that will improve busi-ness continuity and overall economic well-being when faced with disasters. He holds degrees in engineering from Germany.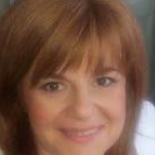 Dragana Radic Jovanovic is Operational Risk Management Leader for IKEA Southeast Europe. She is passionate about risk assessments and complian-ce, particularly being responsible for securing the right competence and knowledge, leading and inspiring a risk-based mind-set and thereby suppor-ting growth and maximization of business value. Currently working as Opera-tional Risk Management Leader for IKEA SEE, Dragana has extensive expe-rience in standardization, accreditation and public health expertise especially in the field of technical legislation development and implementation, audits and consultancy. Author and co-author of more than 40 scientific papers and two books in the field of quality, environment protection and food safety, lead auditor, authorized lecturer, member and chairman of numerous profes-sional associations.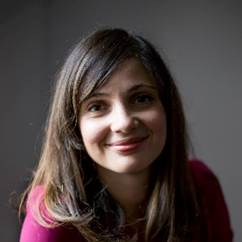 Alina Kasprovschi founded and manages the Bucharest Community Foundation. The organisation brings together donors, NGOs, and initiative groups ai-ming at growing communities where we can feel at home. In eight years, more than 410 projects were financed with + 1.500.000 euro. The Foundation sup-ports people with initiative from Bucharest with resources and acknowledge-ment, so that their actions inspire others to get involved and create a support network for the city. Alina frequently writes and speaks about philanthropy and community involvement. She has 10 years of experience in marketing and PR. During that period, she worked for communication agencies and compa-nies such as Western Union Financial Services and Sony Ericsson.