Event Summary
Speakers
Nell Watson, Singularity University
Ahmad Wani, CEO, OneConcern
Melanie Warrick, Senior Developer Relations Engineer, Google
Stephen Winchell, Presidential Innovation Fellow, US Intelligence Advanced Research Projects Activity (IARPA)
Shri Kamal Kishore, Member, Indian National Disaster Management Authority (Moderator)
Description
Thursday, May 17, 9:00am – 10:30am
In 1951 Alan Turing posited that "if a machine can think, it might think more intelligently than we do." In general terms, AI refers to a broad field of science encompassing not only computer science but also psychology, philosophy, linguistics and other areas. AI is concerned with getting computers to do tasks that would normally require human intelligence. By providing new information and improving decision-making through data-driven strategies, AI could potentially help solve some of the complex global challenges. Machine learning techniques are revealing valuable patterns in large data sets, adding value to tackling problems at a scale beyond human capability.
On the other hand, leading entrepreneurs and scientists are concerned about how to engineer intelligent systems as these begin implicitly to take on social obligations and responsibilities. Such risks could emerge from mismanagement, design vulnerabilities, accidents and/or unforeseen consequences. While artificial general intelligence (AGI – or strong, human-level equivalent intelligence) is still a long way from us, applications of "weak" artificial specialized intelligence (ASI) geared towards solving specific problems is already an integral part of our daily lives.
This session will look at the field of artificial intelligence, the inherent risks and opportunities it presents broadly, and then focus on its impact on disaster risk prevention and preparedness.
In fact, artificial intelligence is transforming the field of disaster risk management. Intelligent use of satellite imagery can help detect tsunamis by looking at unusual sea behaviors in real time, or landslides by detecting changes in slopes. Similarly, AI applied to satellite imagery can help detect millimeter scale deformations and provide a synoptic view of terrain and infrastructure stability, and reduce the damage caused by collapsing buildings or subsiding roads/bridges. With the practical implementation of AI in satellites, a significant amount of time and money can be saved.
Speaker bios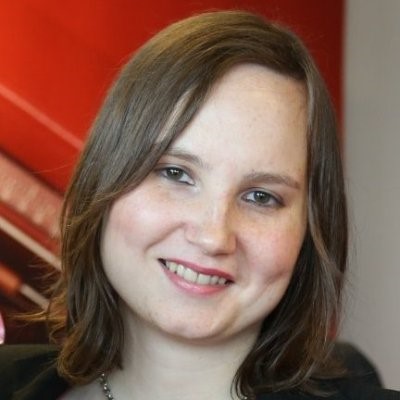 Nell Watson is an engineer, educator, and tech philosopher who grew up in Northern Ireland. Nell lectures globally on Machine Intelligence, AI philosophy, Human-Machine relations, and the Future of Human Society, serving on the Faculty of AI & Robotics at Singularity University.
Nell founded Poikos (now QuantaCorp). This original, patented technology enables fast and simple 3D body measurement from only two planes (front and side), using a simple cellphone camera, by applying sophisticated deep learning technologies.This service enables fast and accurate personalization services in telemedicine, mass customization, and retail. Today, Nell educates others in how to implement such technologies, for example, by creating video coursebooks for O'Reilly. She is also Co-Founder of EthicsNet, a non-profit, building a movement of people who are committed to help machines understand humans better. This community acts as role models and guardians to raise kind AI, by providing virtual experiences, and collecting examples of pro-social practices.
In her spare time, Nell enjoys coding games, such as her startup life simulator, Founder Life. Founder Life attempts to teach the mindfulness and psychological habits necessary for entrepreneurs to consistently execute under pressure.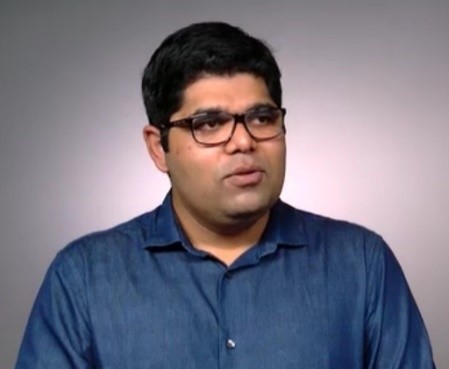 Ahmad Wani serves as the CEO and Co-Founder of One Concern, a Palo Alto-based benevolent artificial intelligence company, with a mission to save lives and livelihoods before, during and after natural disasters.  In 2016, Forbes named Mr. Wani one of the world's top innovators in its "30 Under 30" edition.  A native of Kashmir, India, Mr. Wani was inspired to create One Concern, having personally experienced the devastating impact of disasters on his family and community in India.  Recognizing the enormous challenges faced by the public and private sector in the wake of a disaster, Mr. Wani set out to design a platform that marries hazard modeling with machine learning and artificial intelligence so that communities are better prepared before and after a disaster strikes.  Mr. Wani holds a Master's Degree in Structural Engineering, with a focus on seismic engineering, from Stanford University. Before attending Stanford, Mr. Wani graduated top of his class at India's prestigious, National Institute of Technology, earning a "Gold Medalist" award for distinction. Before moving to California, Mr. Wani performed structural design and risk analysis for critical infrastructure for the Central Government of India.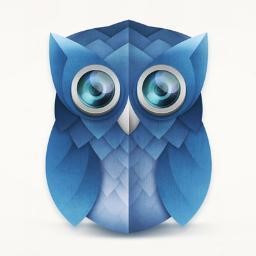 Melanie Warrick is a Senior Developer Relations Engineer for machine learning and the Cloud at Google. She co-hosts the GCP Podcast and speaks regularly about AI. She was a founding engineer on a deep learning platform prior to Google and worked on machine learning engineering in production at Change.org. In another life she had a comprehensive business consulting career, both domestic and international and she has worked with CARE and Oxfam and different developmental initiatives.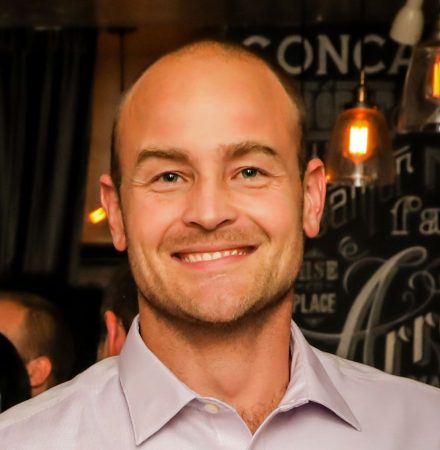 Stephen Winchell is currently a Presidential Innovation Fellow at the Intelligence Advanced Research Projects Activity (IARPA). He is a physicist and engineer with a passion for architecting and implementing complex systems solutions end-to-end: from physical laws and raw data to end user operations, system dynamics, and strategy.
While in the Navy, he became a nuclear engineer and served aboard a fast-attack submarine in the Pacific and as a faculty member in the Electrical Engineering department at the United States Naval Academy. After leaving active duty in 2012 he dove headfirst into years of field tests, operations research and modeling, systems engineering, and data analysis and visualization at the Johns Hopkins University Applied Physics Laboratory. His work has spanned submarines and unmanned vehicles, radar, sonar, advanced sensor and weapon systems, computer network operations, and biometrics.
Stephen continues to serve as an officer in the United States Navy Reserves where he recently deployed to East Africa in support of counter-terror operations. His passion for technological solutions and the language skills he acquired growing up in Costa Rica, Venezuela, and Colombia have also led him to support AIDS prevention and disaster relief technology programs in Latin America. He loves the ocean and is an avid traveler, experienced rescue SCUBA diver, and amateur skydiver.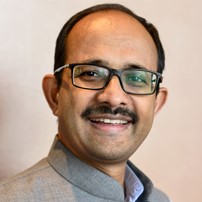 Kamal Kishore (moderator) has worked on disaster risk reduction and recovery issues for over 22 years at the local, national, regional and global levels. Prior to joining the National Disaster Management Authority, he worked with the United Nations Development Programme (UNDP) for nearly 13 years in New Delhi, Geneva and New York. At UNDP headquarters he led global advocacy campaigns to address disaster risk reduction concerns in the UN's Sustainable Development Goals and the post-2015 development agenda. As programme advisor, he also led the development of disaster and climate risk management related elements of the UNDP Strategic Plan (2014-17).
Previously,as UNDP's regional advisor for South and South-West Asia, he supported more than 10 countries on a range of public policy and institutional development issues, while also advising them on the use of appropriate risk reduction tools and methodologies. Kamal Kishore has supported post-disaster recovery through strategic advice, needs assessments, programme development, and coordination after major disasters in Bangladesh, India, Indonesia, Iran, Myanmar, Pakistan, the Philippines and Sri Lanka.
Prior to UNDP, he served at the Asian Disaster Preparedness Centre as Director of Information and Research, and Manager of the Extreme Climate Events Programme covering Indonesia, the Philippines and Vietnam. This was preceded by intensive field experience with The Action Research Unit for Development (TARU) in India where work on post-disaster reconstruction and resettlement after two major disasters – the Uttarkashi and the Latur earthquakes in 1991 and 1993–allowed him to apply his professional skills as an architect.
Kamal Kishore has a Bachelor's degree in Architecture from the Indian Institute of Technology, Roorkee, and a Master's degree in Urban Planning, Land and Housing Development from the Asian Institute of Technology, Bangkok.