Event Summary
A one-month long arts and technology un-conference in Chiang Mai, Thailand exploring critical design practices in disaster risk management, collaborative technology production, hacking and art. The Understanding Risk platform fosters collaboration across disciplines, practices and geographies. Join local and international risk experts, artists, interaction designers, technologists, policy-makers (and more) for 1 to 4 weeks of intensive collaboration. Co-design, test and produce new ideas, analysis tools, sensing technologies, artistic pieces and communication products to address complex issues of urban flooding. 
About
An unconventional format:
Fluid time-frame – Come for as long or as short as you can over a month-long period.

Emergent schedule – A few organizers will lead a set of workshops and trainings, but most of the schedule is created by participants (bring your own project, host a workshop, run an activity).

Production oriented – There will be presentations and discussion, but we will focus on opportunities to make, write, design, code, question, break.

Local and international – Bringing together local and international groups as stakeholders and participants in the event.

Simple rules:

Rule 1: Make something. Produce something while you are there: an art piece, policy brief, music, map, digital app, risk model, etc.
Rule 2: Document your work
Rule 3: Contribute to the conference community
Learn more about the long-duration "unconference" structure from other similar events we are inspired by, such as Dinacon.
Setting
Chiang Mai is a flood-prone urban area in northern Thailand with around 1 million residents. It's a cultural center of the region, with hundreds of Buddhist temples and numerous important holidays and festivals. It is also a technology hub, and a destination for Thai and international software developers who want to participate in the rapidly growing digital economy. In 2017 the national government announced major investments aimed at helping Chiang Mai become a "smart city." In Chiang Mai along with many other cities around the world, flood risk is increasing due to growing population, changing land-use and climate change. Floods are becoming increasingly frequent, limiting the ability of cities to achieve sustainable and equitable development.
Projects & Program
The Chiang Mai Field Lab will follow the participant-driven format of an "Open Event" or unconference. Open Events are designed to allow maximum flexibility attendees to develop projects, collaborate with other attendees, or experiment with new ideas. Each week has several guiding themes but attendees are encouraged to bring their own projects to work or,  support the work of other participants.
Please find here a link to the Current Program & Schedule:
The main themes of the event include:
AI and Machine Learning for Flood Impact
This group focuses on applying AI and ML technologies to flood risk forecasting and modeling. Make use of available data from remote sensing, distributed sensors and more to develop new AI models for flood risk reduction.
Nature-based Solutions to Mitigate Flood Risk
This group will be working through case studies on green infrastructure and nature-based solutions (NBS) to reduce flood risk.
Sensing and the 'Internet of Things'
This group will focus on prototyping and testing of flood sensing technologies in a participatory framework.
Community Mapping with OpenStreetMap
The Humanitarian OpenStreetMap Team (HOT) will be working to update OSM data on Chiang Mai. Workshops and youth mapping expeditions will be led by group members to teach students about community mapping and increase youth participation in flooding-related issues.
Risk Communication & Visualising Oral Histories of Flooding
This group will revolve around narrative and storytelling as an effective way of communicating risk information around urban flooding in Chiang Mai, Thailand.
Art & Science for Flood Risk
This project will convene artists, engineers, scientists, and others to collaboratively produce interactive artworks that engage with questions of flooding and conservation, development, science, or other themes.
User-centred Design for Disaster Risk Financing
This group will draw on new methods of 'user-centred design' to create a flood forecasting tool usable by a regional flood insurance programs.
Venue
The event will be hosted at the International Sustainable Development Studies Institute . The space is itself an experiment in sustainable design and architecture. Made from shipping containers, the venue provides flexible and versatile spaces to support the diverse activities of the UR Field Lab: large and small rooms for presentations and break-out work sessions, design and build artistic pieces in covered outdoor space, replenish on caffeine and brainstorm at the cafe, test a new drone sensor outside, etc.
Other activities may take place in other parts of the cities, including the Science and Technology Park, the Chiang Mai Makerspace, art galleries, and field visits in the region.
Accommodation
Chiang Mai is very well equipped for receiving visitors. June being the low tourist-season, you will be able to find a full spectrum of accommodation options at low cost throughout the city. You can find accommodation near the venue location  or elsewhere (transportation is simple and inexpensive).
While we encourage you to do your own accommodation research, here are a few affordable recommendations:
B2 Mountain Pano Residence – Apartment-style rooms next door to the venue. (approx. 900 THB/night ~ USD$30/night)
Chotana Villa – Right across the street. Swimming pool and breakfast included. (approx. 1500 THB/night ~ USD$50/night)
Khuang Singh Residence – Around the corner. Breakfast included. (approx. 1000 THB/night ~ USD$30/night)
Echo Hotel – Closer to the old city, a short drive from ISDSI. Swimming pool and breakfast included. ISDSI preferred hotel. (approx. 500 THB/night ~ USD$15/night)
Make sure to ask for weekly rates.
Social Media
Join / follow the Facebook group: https://www.facebook.com/URLab2019/
Use hashtag: #FloodLab2019
Event is organized by: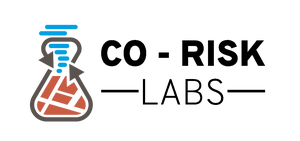 With support from: