Organization: World Bank
Session Leads: Sumati Rajput, Jack Campbell, & Ewa Korczyc, and Abigail Baca.
10:15-11:30 AM
Summary: This session will focus on the powerful role that information plays in helping countries decide which pre-arranged financing instruments – such as insurance or contingency funds – are best-suited for small-island economies to manage macro-fiscal shocks resulting from natural disasters. By their nature, Caribbean economies are highly exposed and vulnerable to shocks, and struggle to maintain sustainable levels of debt. Smart financing arrangements put in place before disasters strike can help national budget holders better weather storms. This depends on a dynamic combination disaster risk data with macroeconomic models to equip governments with the information needed to know where and how to deploy pre-arranged financial risk management mechanisms as part of prudent macro-fiscal frameworks.
This session will bring in different perspectives from public and private sector to discuss how available information influences policy decisions. How do countries decide to combine instruments such as contingent finance or risk transfer to reinsurance or capital markets, and customized contingent debt instruments to better protect their economies and populations from impacts of adverse weather events of different intensities and frequencies? What role can different partners such as the private sector, the donor community, as well as multi-lateral institutions play in bridging information gaps and addressing implementation challenges while supporting countries to scale up disaster risk financing solutions. We will play 'musical chairs' with the panel and push the panelists to think out of the box on what role different stakeholders can play to help make better-informed financial decisions.
Biographies
Rosamund Juliana Edwards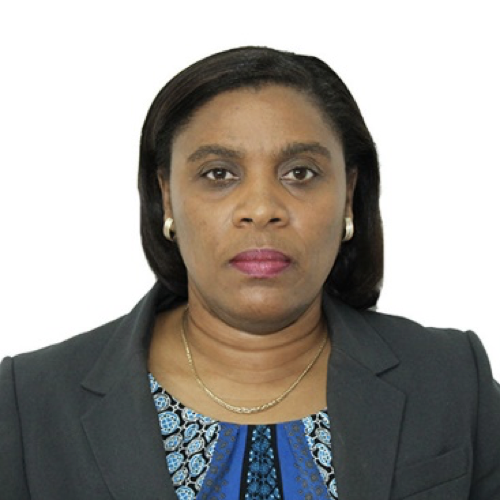 Rosamund Edwards is the current Financial Secretary of the Commonwealth of Dominica. In this position, she has steered the country through periods of economic upheaval in the wake of two major natural disasters – Tropical Storm Erika in 2015, and Hurricane Maria in 2017. Rosamund is a dedicated and astute public servant; she began her career in public service as a teacher, then becoming a Project Officer in the Ministry of Finance and Planning, then a Macroeconomist, then a Senior Economist prior to her current role. In addition to serving as the Financial Secretary, Rosamund has also served as a Board Director to the Eastern Caribbean Central Bank and the Caribbean Development Bank; as Chairperson and Director on the Eastern Caribbean Asset Management Corporation; Technical and Advisory Committee Member on the Citizen By Investment Programme and its Advisory Committee.
Cecil Charles
Cecil Charles has worked with the Government of Saint Lucia for a number of years in various capacities; firstly, as a Research Officer within the Ministry of Sustainable Development, Energy, Science and Technology, then within the Ministry of the Public Service where the focus at that time was on Public Sector Modernisation. Mr Charles is presently an Economist within the Department of Finance, assigned to the Office of the Director of Finance.
Mr Charles has also functioned in other roles within the private sector, working briefly with the University of the West Indies and KPMG Eastern Caribbean. Mr Charles' academic background is in Economics, with a Master's of Science degree in Economics with a specialization in Sustainable Development.
Simone Banister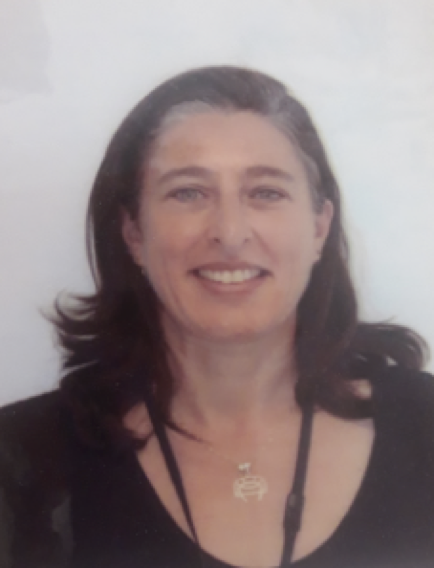 Simone Banister Is the Climate Change and Environment Adviser for the UK Department for International Development (DFID) Caribbean office. Having joined DFID in 2003 she has helped formulate and lead the resilience and disaster risk reduction support portfolio for the region. Presently over 80% of DFID-Caribbean's programme (c. £80-100 million a year) is devoted to building more climate resilient infrastructure and public assets to help them withstand natural disasters and recover faster following a catastrophic event.
Work areas focus on adaptation across multiple sectors like health and agriculture, water and waste management, ridge to reef and ecosystem-based solutions; renewable energy; blue economies as well as disaster financing tools for small island states. Simone also supports UK emergency response or humanitarian coordination efforts when disasters hit. Currently, she works across 8 ODA eligible states in the Caribbean in conjunction with local ministries as well as CARICOM institutions like Caribbean Disaster Emergency Management Agency, Community Climate Change Centre, multilaterals like Caribbean Development Bank, World Bank, CARTAC/IMF, UN and PAHO. Simone has also spent many years working in Southern Africa, Rwanda, and the UK for government, research and non-governmental bodies. Simone holds a master degree in water utilization and strategy, water law as well as climate policy.
Rubem Hofliger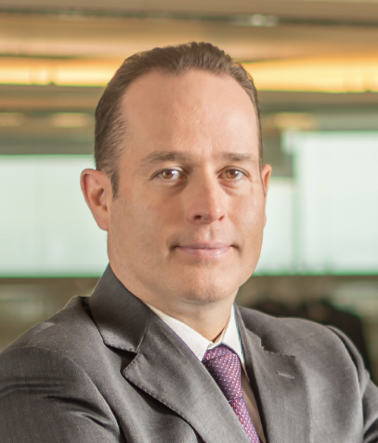 Rubem Hofliger is the Head of the Latin America Public Sector Solutions team in Swiss Re, being responsible for enhancing the relationship with national and sub-national governments by supporting them to build a strong risk management strategy. Previously he was a Senior Policy Advisor for the World Bank, being responsible of developing policy notes about post-disaster budget execution and insurance mechanisms for country clients.
Before that, Rubem served as the Head of the Natural Disasters Fund (FONDEN) of Mexico, playing a key role on FONDEN'S evolution to a more sophisticated hedging program including the implementation of Mexico's sovereign Cat Bond program (2006-2009, 2009-2012 and 2012-2015) as well as the establishment of the FONDEN excess of loss insurance coverage in 2011.
Rubem holds a Lawyer's Degree from the University of Guadalajara, a Postgraduate in Taxes and a Master's Degree in Public Policies from the Ibero-American University. In 2008 he was appointed member of the Central Emergency Response Fund Advisory Group (CERF) of the United Nations, in 2010 he was designated member of OECD's Advisory Board on the Financial Management of Large-Scale Catastrophes and in 2011 appointed to the High Level Risk Forum of OECD.
He contributed to the Swiss Re study "Insurance solvency regulation in Latin America" (2015); co-authored the book "FONDEN: Mexico's Natural Disaster Fund- A Review" (2012), sponsored by the World Bank; was the author of the Chapter "FONDEN: strengths, weaknesses, challenges and perspectives", from the book "Climate Change, Natural Hazards and Health in Mexico" (El Colegio de México 2011), and was the author of the Chapter XIV "Mexican Experience" from the book "Natural Catastrophes Insurance Cover" (Insurance Compensation Consortium from Spain 2008).
Julie Dana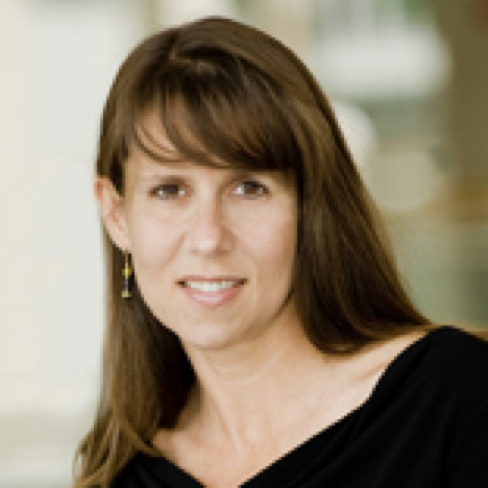 Julie is the Practice Manager for the Global Facility for Disaster Reduction and Recovery (GFDRR). She has over 20 years of experience in climate and risk management, specializing in sovereign risk management, economic shocks and vulnerability, disaster risk financing, and commodity risk management.
Prior to this role, Julie was the Practice Manager in the Climate and Risk Management unit in the Finance, Competitiveness & Innovation Global Practice. From 2014-2017 she was the Lead Financial Sector Specialist based in Johannesburg, South Africa. From 2008-2014 she worked for the World Bank Treasury leading policy dialogue, capacity building, and transaction support for Ministries of Finance interested in hedging currency, interest rate, commodity, and catastrophe risks. She also spent six years in the Agriculture and Rural Development Department, as a member of the Commodity Risk Management team.
Over the course of her career in the Bank, Julie has participated in a number of innovative projects and transactions. Among these are the 2008-12 weather derivative transactions for drought risk in Malawi, the 2014 transaction which hedged drought and oil price risk in Uruguay, and preparation of the first CAT-DDO transactions in Africa.
Julie's risk management experience includes six years in the private sector, where she worked as a commodity trader and corporate risk manager, responsible for managing a hedging portfolio using the London Metal Exchange.
Miguel Navarro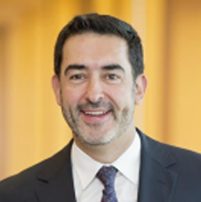 Miguel Navarro is the Manager of Banking Products at the World Bank Treasury. He manages the team responsible for the design and implementation of financial solutions to help clients: (1) access financing for development by mobilizing World Bank Group resources and private sector financing; (2) mitigate the impact of financial and natural disasters risks by facilitating access to market-based risk management tools; and (3) strengthen capacity to implement efficient risk management strategies by providing advisory services.
Before joining The World Bank Treasury, Mr. Navarro worked for over 10 years on the financial sector and pension related projects in Latin America and East Asia Regions. Prior to joining the World Bank, he worked for Santander Serfin, one of Mexico's largest commercial banks where he was responsible for structuring international financing operations for the bank's corporate clientele.
Mr. Navarro is a Chartered Financial Accountant, has a Master's degree in International Business Administration from the Instituto Tecnologico Autonomo de Mexico, and a Master's degree in International Economics and Latin American Studies from The John Hopkins's School of Advanced International Studies in Washington, DC.
See Presentation Below: