Organization: GFDRR and World Bank
Session Leads: Steven Alberto Carrion, World Bank & Juliana Castano Isaza, World Bank
10:15-11:30 AM
Description: Much of the world's population lives in coastal zones and are at high risk from natural hazards and climate change. Factors such as flooding, coastal erosion, and sea-level rise increasingly threaten the lives and property of vulnerable coastal communities. Nature-based solutions have emerged as an innovative and cost-effective approach to protect and enhance resilience in these regions. These interventions entail the use of green, green-grey hybrid, and/or non-structural measures to provide maximum risk reduction benefits in coastal areas. Because grey and green infrastructure have different strengths and weaknesses, using a combination of these approaches can capitalize on the strengths, while minimizing weaknesses. Well-designed hybrid interventions could help communities use green infrastructure with more confidence, and can provide long-term climate and disaster resilience, along with facilitating climate-smart growth through creating resilient infrastructure, generating or supporting livelihoods, enhancing ecosystem services, and empowering communities. This interactive session will increase the capacity of practitioners and decision-makers to employ nature-based solutions where they are most opportune through knowledge-sharing and a hands-on group-learning exercise. As part of this collaborative exercise, the organizers of the session will guide groups through a simulated decision-making activity that will result in the presentation in mock proposal ideas for nature-based solution projects in their countries. Overall, the session will familiarize attendees with nature-based solutions for coastal protection and initiate conversations on future nature-based solution investments.
AGENDA
Blue= Presentations
*Green= Follow-up Group Activities
Time Activity Description
10:15 – 10:19 PM
(4 minutes)
Introduction Speakers: Steven Alberto Carrion, Global Facility for Disaster Reduction and Recovery (GFDRR) The introduction will provide the purpose and goals of the session, and discuss the work of the Nature-Based Solutions (NBS) Initiative at the World Bank/GFDRR
10:19 – 10:29 PM
(10 minutes)
Nature-Based Infrastructure: Principles and Examples from the Field Speakers: Juliana Castaño Isaza, the World Bank This presentation will showcase the principles behind the use of nature-based and hybrid infrastructure, and how nature-based
solutions can be incorporated into coastal protection designs. It will also focus on the added social, environmental, and economic benefits of using NBI and hybrid interventions for coastal benefits. Real-life examples of projects in the Caribbean will be showcased.
10:29 – 10:34 PM
(5 minutes) Engaging Communities in NBS for Resilience Speakers: Cindy Robles, GFDRR This presentation will describe the importance of involving communities in nature-based solutions to empower communities, provision social resilience and inclusion as well as ensuring the sustainability of NBS investments
10:34 -10:44 PM
(10 minutes)
Case Study: Hybrid Coastal Protection in Barbados Speaker: Tundi Agardy, Baird & Associates Ltd This presentation will showcase a coastal engineering projects led by the engineering firm Baird & Associates Ltd. It will provide an understanding of how traditional grey engineering measures can be combined with nature-based solutions to enhance public spaces and provide important co-benefits such as tourism, biodiversity and fisheries.
10:44-11:09 PM
(25 minutes)
*Group Activity: Integrating Green and Gray Groups will have to work collaboratively to propose feasible nature-based solutions/hybrid projects for the coastal protection issues in their hypothetical case study, considering enabling conditions, how local communities can be involved, as well as identifying possible barriers and challenges.
11:09-11:29 PM
(20 minutes)
*Group Activity 4: Presenting Ideas and Discussion Groups will share their ideas to the wider session group and discuss.
11:29-11:30 PM
(1-2 minutes) Wrap-Up
There will be a final wrap-up to summarize lessons learned, going forward, and a thank you to participants.
Biographies
Steven Carrion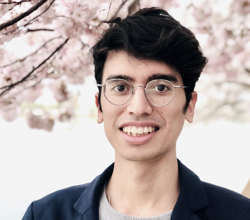 Steven is a Nature-Based Solutions Consultant at the World Bank and GFDRR, where he facilitates and coordinates the work of the Nature-Based Solutions Initiative. He has substantial experience in doing research and project planning in applied environmental science, both in the U.S and abroad, on topics such as nature-based solutions to risk management, coral reef adaptation to climate change, and long-term pollution effects on marine ecosystems. He also has a successful record of managing projects, creating partnerships, liaising with NGO and policymakers, presenting to diverse audiences, and coordinating events. He holds a Master's of Science in Marine Systems and Policies from the University of Edinburgh, and was a former McNair and Udall Foundation Scholar.
Dr. Tundi Agardy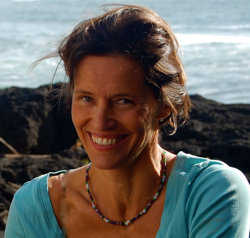 Dr. Tundi Agardy strives to lead in bringing about a paradigm shift in the way we value and manage oceans worldwide and, with this in mind, to help design and implement marine spatial planning and ocean zoning, protected areas, fisheries management measures, coastal plans, special habitat and species conservation measures, and environmental education programs. As Caribbean Environmental Lead, Tundi provides systems ecology background and advice on marine biological assessment, monitoring, and marine management best practices to Baird's coastal projects throughout the Caribbean and around the world, and works with Baird teams on project design, execution, evaluation, and dissemination of information resulting from sustainable development projects.
Cindy Patricia Robles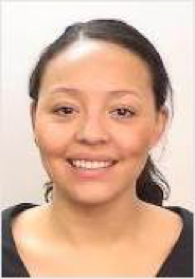 Cindy is a Disaster Risk Management Specialist at the Global Facility for Disaster Reduction and Recovery (GFDRR) hosted by the World Bank. She works on the GFDRR Social Resilience Program (covering gender equality and women's empowerment), the Small Island States Resilience Initiative (SISRI) including cross support to the Pacific, and is the co-task team leader for two EU-Caribbean Trust Funds. Prior to joining GFDRR, Cindy worked as an Adviser for the Norwegian Agency for Development Cooperation (Norad), providing quality assurance and managing grants to civil society organizations on climate mitigation and adaptation, environment, livelihoods, gender, human rights and civil society strengthening. Before this, she worked in two Norwegian renewable energy companies that invest in emerging markets. Ms. Robles holds a Master's in Political Science from the University of Oslo, including a semester at the University of Stellenbosch in South Africa where she specialized in political risk assessments and southern African politics. She has a Bachelor of Arts in Culture and Social Science – Political Science from the same university. She is fluent in Norwegian, English, Spanish and is currently working on her French.
Juliana Castaño-Isaza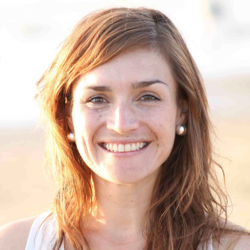 Juliana is climate resilience expert working on the incorporation of nature-based solutions in disaster risk management and climate adaptation. She has extensive background on ecosystem-based approaches for flood risk reduction and coastal erosion control in tropical countries, particularly SIDS. For the last 10 years she has been focusing on the development of innovative mechanisms for conservation such as climate insurance products, payments for ecosystem services, and silvopastoral systems, all of which contribute to climate resilience at the local and national scales. Before joining the World Bank in 2013, she worked at The Nature Conservancy and Forest Trends. Juliana holds a bachelor's degree in Biological Sciences, a master's degree in Sustainable International Development, and she's currently pursuing a PhD in Water and Climate Risk.
See Presentation Below: