Organization: World Food Programme and World Bank
Session Leads and Facilitators:
Regis Chapman – WFP Head of Barbados Office for Caribbean Emergency Preparedness and Response
Giorgia Testolin – WFP Head of Programme Regional Bureau Panama
Francesca Ciardi – WFP Programme Policy Officer
Asha Williams – World Bank Social Protection Specialist
Clemente Avila Parra – World Bank Social Protection Economist
Keren Charles – World Bank Disaster Risk Management Specialist
Time: 13:30-17:00
Location: EBCCI GL Pedagogical Center
Summary: Linking social protection systems with climate change adaptation and disaster risk management and reduction – in what is commonly known as adaptive or shock-responsive social protection – is a topic of growing interest in the Caribbean region and globally. The first part of the training will serve to clarify key concepts and highlight best practices on the use of national social protection systems to respond to a wide range of emergencies (i.e. social registries, social safety net payment mechanisms, cash, vouchers, in-kind transfers, etc), and in promoting better preparedness and recovery once the immediate crisis is over. In the second part, through a highly engaging and interactive table-top exercise participants will identify linkages and opportunities to inform ex-ante investments needed to strengthen and better integrate social protection systems and programmes in all phases of the disaster risk management cycle. A hurricane warning scenario will provide the backdrop to though-provoking discussions, knowledge exchange and preparedness planning on linking vulnerability analysis with management information systems and targeting, payment delivery mechanisms, coordination between disaster management and social protection entities, and risk-financing options for a more "adaptive" or "shock-responsive" social protection.
Biographies

Clemente Avila is a Social Protection Economist at the World Bank, based in Mexico City. He has experience in analytical and operational work with a focus on social protection systems, safety nets, labor market policy, public employment services, and impact evaluation. Clemente recently coordinated the long-term results evaluation of Mexico's Conditional Cash Transfer Program on health, education, occupational mobility, and welfare. He has authored published studies on the impact of social pensions on poverty and labor supply, on the effectiveness of an unemployment insurance proposal's design, and on fiscal federalism. Prior to joining the World Bank, he worked as deputy director of evaluation of federal programs at Mexico's National Council for the Evaluation of Social Development Policy (CONEVAL). Clemente holds a Master of Public Administration degree from Cornell University, where he was a Fulbright student, and a bachelor's degree in Economics from the National Autonomous University of Mexico (UNAM), where he graduated with honors.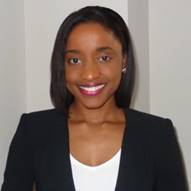 Asha Williams is a Social Protection Specialist with the World Bank's Social Protection and Jobs Global Practice. She has worked for over a decade on Social Protection topics, including social protection systems; adaptive social protection; social safety nets; labor market programs; youth; and people with disabilities. Asha has specialized on Caribbean countries for most of her career, but has also worked on Social Protection in other Latin American countries, Africa, and East Asia and the Pacific. Prior to joining the World Bank, she worked at the Organization of American States as a Program Manager for a multi-country skills training program for at-risk youth, and in her home country, Trinidad and Tobago as a Researcher with the Ministry of Social Development. As a Fulbright Scholar, she obtained a Master's in International Development and Graduate Certificate in Latin American Studies from the University of Pittsburgh, and holds a Bachelor of Science in Government from University of the West Indies. She has authored several journal articles and reports published by the United Nations Economic Commission for Latin America and the Caribbean (UNECLAC), Overseas Development Institute, and the World Bank.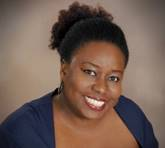 Keren Charles is a Disaster Risk Management Specialist at the World Bank Group who focuses on developing strategies and implementing projects aimed at enhancing countries' resilience to natural disasters and the impacts of climate change. In addition to providing strategic inputs for infrastructure investments, Keren is a subject matter expert on the Bank's Contingency Emergency Response mechanism and is leading the dialogue on city resilience in some Caribbean countries. Keren served on the Board of the Caribbean Association of World Bank and IMF (CAWI) and is engaged in the Small Island States Resilience Initiative.
Keren was selected as a 2018 Leadership Center of Excellence "40 Under 40" honoree, where she is recognized as one of the 40 emerging leaders under the age of 40 who demonstrate impact personally and/or professionally in the DC metropolitan region. Keren has a Master's in City Planning from Massachusetts Institute of Technology (MIT) and a Bachelor's in Insurance, Actuarial Science, from Howard University.
Training Agenda
01:30-01:45 Ice Breaker
01:45-01:55 What is Social Protection? (Clemente Avila Parra and Asha Williams – World Bank)
01:55-02:05 Disaster Risk Management practices, tools and systems (Keren Charles – World Bank)
02:05-02:15 Social Protection & Disaster Response: Key Concepts and Design Options (Regis Chapman and Giorgia Testolin – World Food Programme)
02:15-02:30 Q&A with sli.do
02:30-02:45 Coffee Break
02:45-03:45 Table-top simulation (Francesca Ciardi – World Food Programme & Asha Williams – World Bank)
Participants will be divided into 4 groups, presented with a Hurricane Warning Scenario in a fictional Small Island Nation and asked to draft a preparedness plan, taking into consideration national social protection programmes and disaster risk management frameworks.
03:45-04:00 Coffee Break
04:00-04:40 Each group will present their preparedness plans back to plenary (10 min per group)
04:40-05:00 Training facilitators will provide feedback and wrap-up the session with final remarks.
See Presentation Below: