Leaders must understand how to engage with their communities when uncertainty is high, leveraging collaboration among different sectors to understand and communicate the true effects of the crisis. A strong crisis communication strategy is able to, in real-time, get across the realities of the predicament, addresses emotions and challenges faced in the community, and emphasizes the leadership commitments. It provides necessary information and instils confidence in recovery.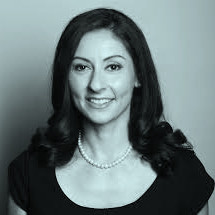 Lauren Sorkin
Executive Director
Global Resilient Cities Network

As Global Resilient Cities Network's Executive Director, Lauren oversees global efforts to strengthen cities in the face of the complex and interconnected challenges they face. Leading a Team of urban resilience professionals in London, Mexico City, New York, and Singapore in collaboration with Chief Resilience Officers in 40 countries, her work builds on the unique capacity, breadth and legacy of the 100 Resilient Cities Program to enhance the resilience of communities and critical infrastructure. She also serves as an advisor and spokesperson on urban resilience, sustainable finance, climate risk, stakeholder engagement, and urbanization trends.
Previously with the Asian Development Bank, Lauren led the Bank's first ever climate change investment plan before moving to the ADB's Vietnam Office to mainstream climate risks and opportunities in the country's US$7 billion portfolio. Before joining the ADB, she led knowledge management efforts for two USAID programs: the Eco-Asia Clean Development and Climate Program in China, India, Indonesia, the Philippines, Thailand and Vietnam; and the Initiative for Conservation in the Andean Amazon in Bolivia, Colombia, Ecuador and Peru. She has published work on biofuels, climate change, infant mortality and HIV/AIDS.
Lauren holds a Bachelor of Arts in International Relations from Tufts University and a Master of Science in Environment and Development from the London School of Economics. She is also a certified holistic health counselor and yoga instructor. She speaks fluent Spanish and Hebrew.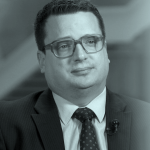 Craig Kesson
Chief Resilience Officer
Cape Town
As Executive Director of Corporate Services Craig's portfolio is broad. 11 directors report to Craig with a complement of 2,000 staff and total operating budget of US$150 million. Craig is also the Chief Data Officer and Chief Resilience Officer for the organization. In the latter role Craig led the strategic responses to the Cape Town water crisis in 2017 and COVID-19 in 2020. Recently, this includes the economic recovery programme for the City.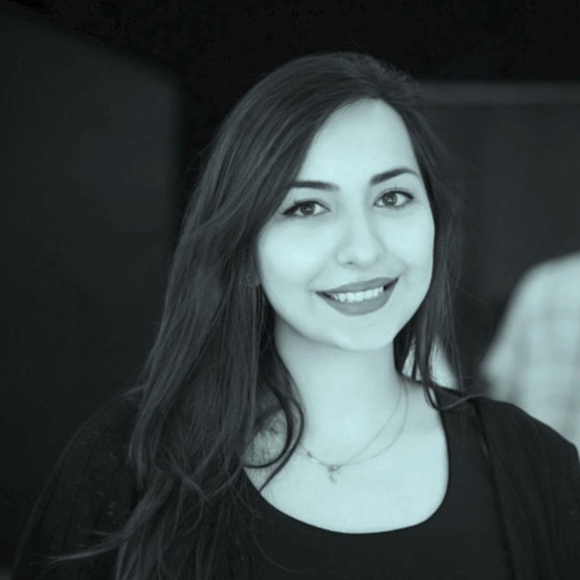 Nadine Burbar
Deputy Chief Resilience Officer, Ramallah
Nadine Burbar is the Deputy Chief Resilience Officer and Head of Strategic Planning and Local Economic Development for the Ramallah Municipality in Palestine. In this role she is responsible for developing the strategic development and investment plan, as well assessing municipal performance. She works to execute public private partnerships and liaise with city stakeholders to ensure engagement and active partnership. She also manages a portfolio of investment projects. Prior to her work at the city, Nadine was with an internet service provider, Mada Al Arab. In her marketing role here she set the scope, implementation, management and review of internet campaigns. She's a researcher, a marketing expert, and city practitioner with a master's degree in competitiveness and innovation from the Universidad de Deusto. As well as Bachelor degree in business administration from Birzeit University.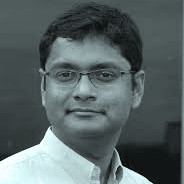 Dr. Reuben Abraham
CEO, IDFC Institute
Reuben Abraham is CEO of IDFC Foundation and IDFC Institute, a Mumbai based think/do tank focused on state capability and political economy issues. He is a non-resident scholar at the Marron Institute at New York University, and a senior fellow at the Milken Institute in Singapore. In addition, he is a Senior Advisor to Swiss Re and an Honorary Advisor to the New Zealand government at the New Zealand Asia Foundation.
Before IDFC, he was a professor and Executive Director of the Centre for Emerging Markets Solutions (CEMS) at the top-ranked Indian School of Business (ISB). In 2012, he was named to Wired Magazine's "Smart List 2012: 50 people who will change the world." In 2013 and 2016, he was a Fellow at the Legatum Institute in London. He was selected as a Young Global Leader for 2009 by the World Economic Forum, where he currently serves as vice-chair of the South Asia regional board, and on the Global Futures Council on The Future of Cities and Urbanisation.
He is a member on the boards of India's Centre for Civil Society; Advocata, a Sri Lankan think tank; THNK, The Amsterdam School of Creative Leadership; Climate Policy Foundation India; and on the investment committee of Endiya Partners, an Indian deep-tech venture fund. Recently, he joined the steering committee of GSM Association's (GSMA) Interact Group. For a decade, he served as an independent director at the Soros Economic Development Fund (SEDF) in New York, a global impact investing pioneer. He was also a long-serving member of the International Advisory Board of Unicredit Bank, Italy's largest bank. He completed his M.A., M.Phil and Ph.D. at Columbia University in New York