Human Capital and Innovation for a Resilient Society – Capital Humain et Innovation, Moteurs de la Résilience
May/Mai 2020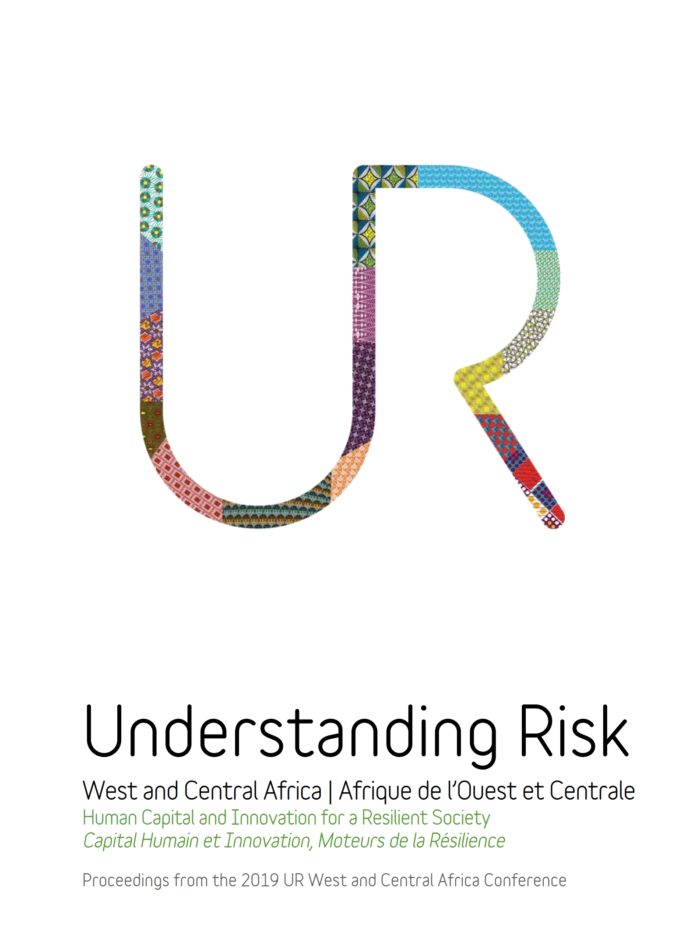 This report revisits the wealth of shared experiences and gained insights from the Understanding Risk West and Central Africa Conference, which took place in Abidjan, Côte d'Ivoire, between November 20 and 22, 2019. It was the first conference of its kind and brought together over 500 experts, practitioners, students and artists.
The report explores the five key concepts of the conference: Urban Resilience, Disaster Risk Financing, Coastal Adaptation, Hydromet, Technical Innovation, as well as, the collaboration with the State of the Map Africa Conference 2019. The report provides briefs on all the Conference's technical sessions.
The Proceedings are available in English and French
Ce rapport revient sur les expériences partagées et les réflexions issues de la conférence Understanding Risk Afrique de l'Ouest et Centrale, qui a eu lieu à Abidjan, Côte d'Ivoire, entre le 20 et le 22 novembre 2019. C'était la première conférence de ce type et elle a rassemblé plus de 500 experts, professionnels, étudiants et artistes.
Le rapport explore les cinq concepts clés de la conférence: Résilience urbaine, financement des risques de catastrophes, adaptation des côtes, innovation Hydromet et innovation technique, ainsi que la collaboration avec la conférence "State of the Map Africa" 2019. Le rapport fournit des informations sur toutes les sessions techniques de la conférence.
Les actes de la conférence sont disponibles en anglais et en français