Moderator; Corey Lane
Wednesday May 29 | 4:15-5:30 PM
Slated for May 27 – May 31 in Barbados, UR Caribbean will bring together representatives of government ministries and national disaster management agencies, disaster risk management practitioners, urban planners, insurance industry stakeholders, private sector organizations, academia, multilateral development banks, regional partners and donors to:
Identify gaps and needs that exist in disaster risk information
Obtain in-depth training in areas such as fiscal resilience, coastal protection, risk analytics & more
Share knowledge and best practices from analyses, studies, projects and business practices
Experience innovations from global partners that can facilitate disaster risk management processes
UR Caribbean is organized by the World Bank's Caribbean Disaster Risk Management team, in partnership with the Caribbean Disaster Emergency Management Agency (CDEMA) and the European Union (EU), and will be hosted by the Government of Barbados.
One of the easiest disaster risk reduction measures we can take is to empower children and youth and ensure they are actively involved in disaster risk reduction and contribute to making their cities and communities resilient to disasters. Denying them this right would be denying them from influencing their own future."– Margareta Wahlström, former Special Representative of the UN Secretary-General for Disaster Risk Reduction
Speakers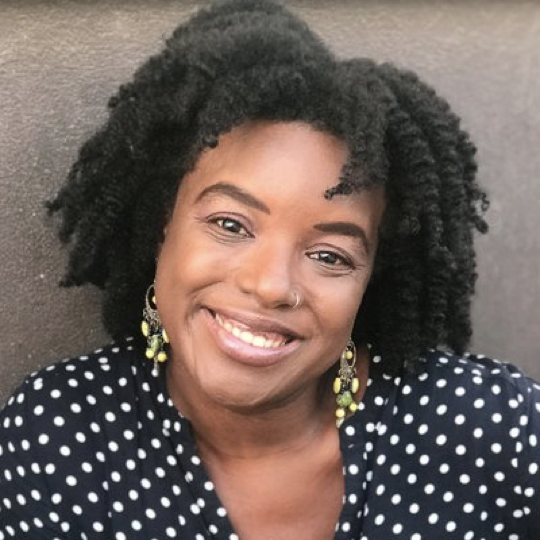 Shakirah Bourne is a Barbadian writer and filmmaker. Her first feature film, the comedy-drama, PAYDAY, has been screened throughout the Caribbean, USA and UK. Her short stories have been featured in many literary journals and she is the co-editor of an anthology collection, Senseisha: Memoirs of the Caribbean Woman. She was also a Part-time Lecturer at the Errol Barrow Centre for Creative Imagination, University of the West Indies, Cave Hill Campus, and is a Part-Time Lecturer in Screenwriting at the Barbados Community College. She currently holds Certificates in Screenwriting from the Barbados Community College and the University of Edinburgh, and an MA (Hons) in Arts and Cultural Management from Queen Margaret University.
Shelly-Ann Cox, Ph.D. Dr. Shelly-Ann Cox is an aspiring oceanpreneur, science communicator and mother of a 5-month old aquababy. She is an early career Postdoctoral Research Associate at the Centre for Resource Management and Environmental Studies (CERMES), The University of the West Indies (UWI) Cave Hill Campus in Barbados. Shelly-Ann has four years' experience in applied interdisciplinary climate related research and more than seven years' experience in fisheries management research. She holds an interdisciplinary PhD in natural resource management from the UWI Cave Hill Campus, and a BSc (Hons) in Environmental and Natural Resource Management with Marine Biology from the UWI St. Augustine Campus.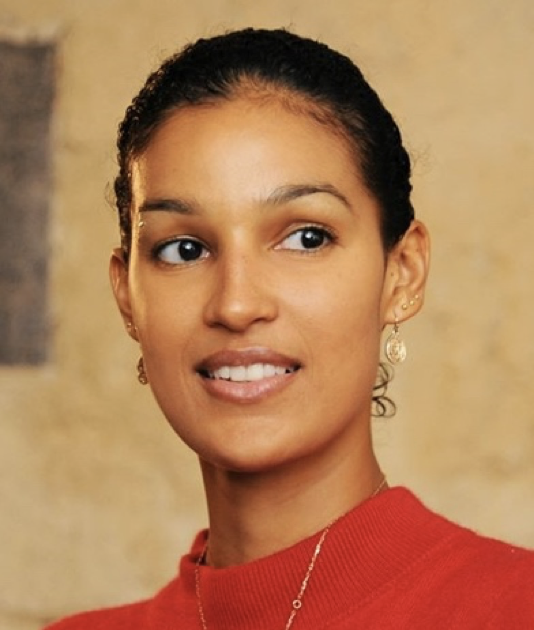 Laurah John:Founder and CEO at JUA KALI LTD. – a profit-for-purpose, social enterprise that seeks to provide sustainable Resource Recovery/Circular economy based solutions to address waste management issues in Small Island Developing States. In May 2018, she was selected to join 999 Millennials (talents) in Singapore as part of the UNLEASH Innovation Lab and in September 2018, she was selected as part of a 250-person cohort of young professionals from Latin America and the Caribbean, to participate in a 5-week professional fellowship in the United States as part of the Young Leaders of the Americas Initiative (YLAI). Prior to her entrepreneurial pursuits, she worked in as a Consultant for the World Bank and Caribbean Local Economic Development Project. She holds a Master's in Urban Studies (Social Planning) at the Simon Fraser University in Canada.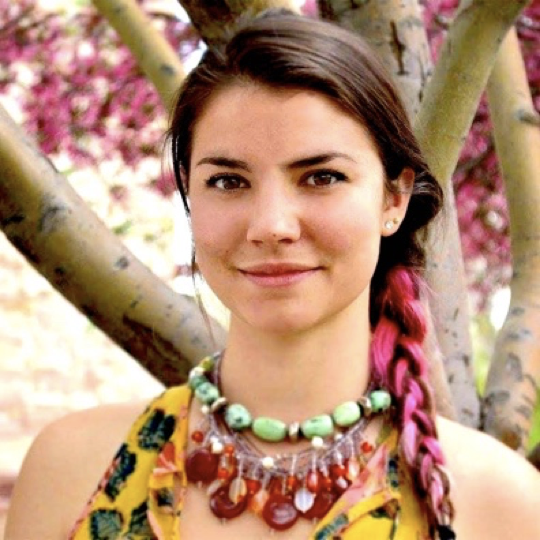 Emma Ruffin:A lover of problem solving, Emma employs systems thinking and permaculture design principles (certified twice-over) into her everyday work, art and play. She currently serves as the director of Boulder.Earth, a site that connects people and organizations for collective impact on climate action, and is the founder of Desert Raven Design, a company focused on creative consulting, graphic recording and design. In the past Emma served as a fellow with MIT's Climate CoLab Program, and currently serves as curator with the Global Shapers Boulder Hub, an initiative of the World Economic Forum driven by 20-somethings dedicated to creating positive change in their communities.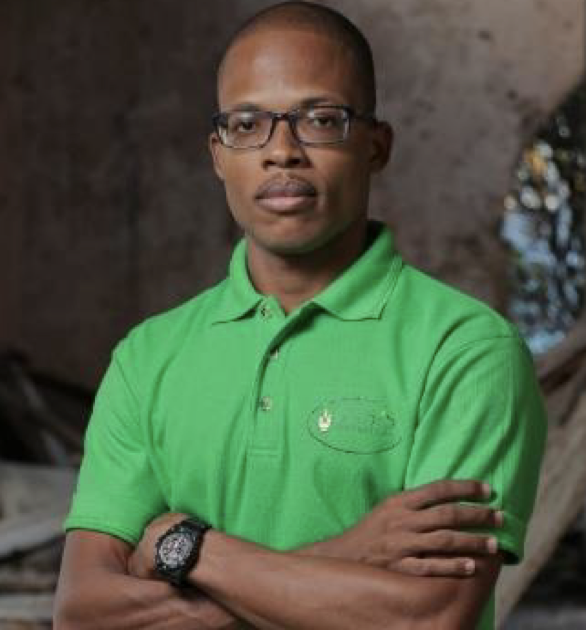 Mikhail Eversley is a 26-year-old Barbadian scientist (chemist), who holds joint responsibility with Kemar Codrington for product/process development at OASIS Laboratory. He holds a Bachelor of Science Degree – Chemistry from the University of the West Indies, Cave Hill Campus. Mr. Eversley intends to pursue a master's degree in Bioorganic Chemistry and analytical techniques which would allow him to refine and amplify his skillset in the investigation and extraction of plant bioactive compounds used in the treatment of cancers and other debilitating diseases, as well as to best utilize local plant resources innovatively. Mr. Eversley is an active member of the Biocultural Education & Research Programme (BERP), a local NGO, which focuses on scientific research geared at the preservation, and historical and medicinal values gaps in Barbados' and the Caribbean Region's natural (plant) capital. He is also a member of the planning committee of the recently concluded BERP Botanical Symposium and Exhibition, 2019. He also played a pivotal role on an advisory team to the Ministry of Maritime Affairs and the Blue Economy regarding banning of single-use plastics in Barbados. Mikhail Eversley – Change Leader, Environmental Champion and Budding Entrepreneur.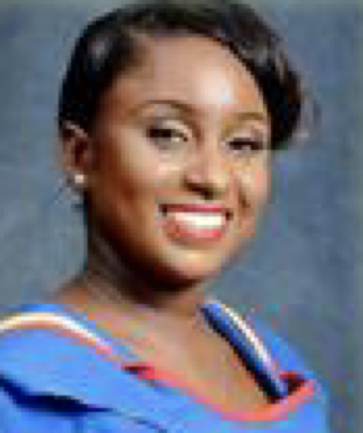 Danielle Howell is a 26 year-old graduate of the University of the West Indies, St. Augustine Campus with a Bachelor's of Science in Environmental and Natural Resources Management. Miss Howell interned at the Caribbean Disaster Emergency Management Agency in 2015 and later joined the Department of Emergency Management (DEM) in 2016. Over the past three years, Danielle's portfolio at the DEM included working with the national Technical Standing Committee on Coastal Hazards, coordinating the Coastal Hazards and Earthquake Smart Month of Activities inclusive of the annual Caribe Wave regional exercise. Miss Howell is also the lead driving force in the maintenance of the DEM's social media platforms. Ms. Howell is passionate about coastal and natural resources management and the safety and health of all marine life. She is enjoys reading and traveling and is currently the Secretary of the Kiwanis Barbados Young Professionals Club.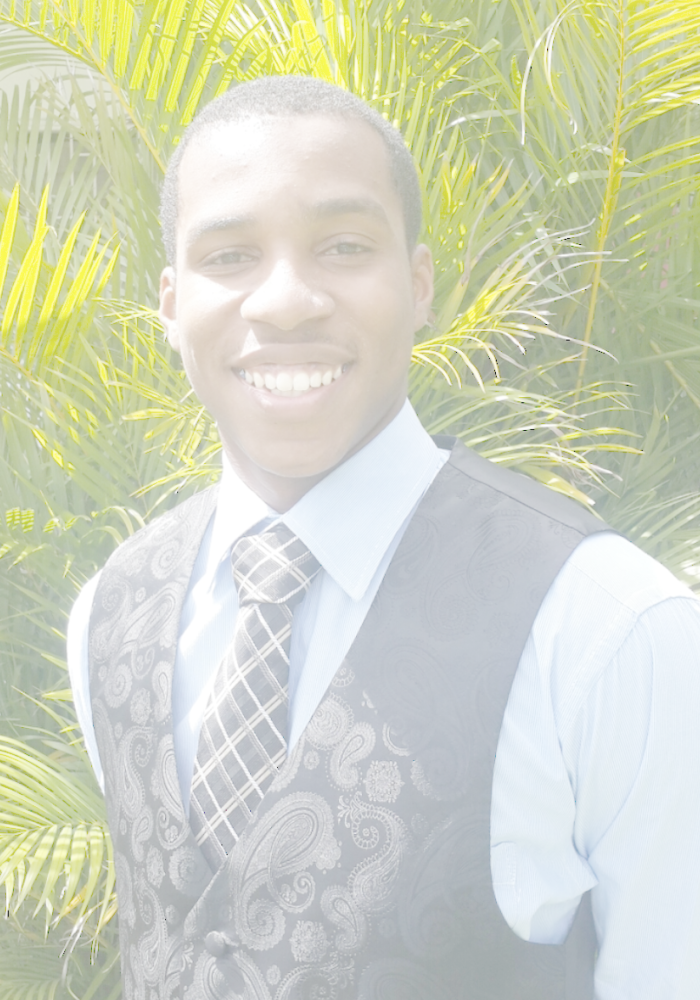 Brendon Taylor is a 23-year-old Barbadian student who recently completed a Master of Science in Natural Resource & Environmental Management with a specialisation in Water Resources Management at The University of the West Indies, Cave Hill campus. He holds a Bachelor of Science with majors in Environmental & Natural Resource Management and Geography from the University of the West Indies, St. Augustine campus. Taylor is a member of the Youth in CDM Working Group and has represented Barbados as a youth delegate across the Caribbean region. Additionally, his involvement in disaster management has included internships at the Department of Emergency Management (DEM), Barbados and the Caribbean Disaster Emergency Management Agency (CDEMA).
Carolina Hoyos works as Senior Communications Consultant for the Disaster Risk Management team in Latin America and the Caribbean at the World Bank. She has over 18 years of experience in developing communications and marketing strategies for sustainable development, coordinating decentralized networks and building partnerships to deliver sound communications actions to drive behavior change. Prior to joining the Bank in 2010, she worked as Senior Manager for Communication Strategies at Conservation International, where she led a network of communicators in over 15 countries in 4 continents, supported the global roll-out of climate change campaigns and managed the Biodiversity Reporting Award. She has led marketing, media outreach and capacity building initiatives for the Ramsar Regional Center in Panama; UNDP in Sri Lanka; the Forest Stewardship Council in Mexico and Germany, and WWF in her native country of Colombia. Carolina holds a M.A in Human Rights and Culture of Peace, a Postgraduate Degree in Marketing and a B.A. in Communications and Journalism.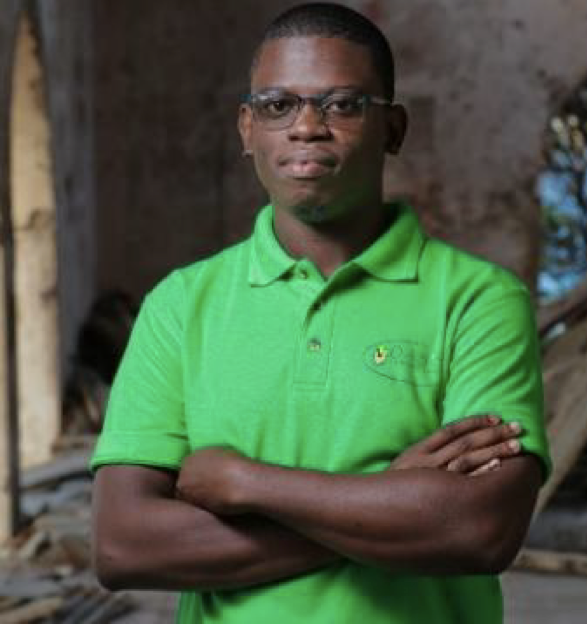 Kemar Codrington, was born in 1991 in Barbados. He attended the Barbados Community College (BCC), where he gained an Associate Degree in Natural Science, Chemistry & Biology. He holds a Bachelor of Science Degree in Chemistry (with honours) from the University of The West Indies (UWI), Cave Hill Campus. He honed his technical skills in Quality Assurance, Product Development and Testing at The West Indies Rum Distillery Limited which is arguably Barbados' largest producer of bulk rum. Here he gained valuable insight and experience in industry, manufacturing and the overall business culture. This exposure to business dynamics was essentially one of the driving forces behind the establishment of OASIS Laboratory which he co-founded and owns jointly with fellow chemist, Mikhail Eversley. Kemar was a member of the Caribbean Youth Environment Network (CYEN), a regional youth based environmental NGO and actively participated in the Barbados International Coastal Cleanup (BICC). Kemar is an active member of the Biocultural Education & Research Programme (BERP), a local non-governmental organization devoted to the research, medicinal use and public educational outreach and awareness of Barbados' indigenous plants. Recently, Kemar and the BERP team planned and successfully executed Barbados' very botanical symposium and exhibition. Further, as a chemist and passionate environmentalist, he also played a pivotal role in advising on the banning of single-use plastics in Barbados.