Event Summary
Organization: Met Office (UK), Deltares and the Red Cross Red Crescent Climate Centre
Session Leads
Nyree Pinder, Strategic Partnerships Manager, Global, Met Office, UK
Helen Ticehurst, Senior International Development Manager, Met Office, UK
Catalina Jaime, Senior Risk Adviser, Global, RCCC – Red Cross Red Crescent Climate Centre
Patricia Traumbauer, Hydrologist, Deltares
Shristi Vaidya, Researcher, Deltares
Emily Wilkinson, Senior Research Fellow, ODI – Overseas Development Institute
Description
Friday, May 18, 9:00 – 10:45
Weather and climate information is increasingly being used to trigger preparedness and earlier responses to severe weather events. Evidence shows that finance arriving at the right time can increase the impact of every dollar spent by as much as 50%.
Here's your Hat
Come and join our fun technical session which will help us all better understand the different roles everyone has to play in decision making in advance of a severe weather or climate event. This action packed session will have us all wearing the hats of decision makers and understanding what information and communication is needed to 'hurry' people into taking action.
Jointly run by the Met Office (UK), Deltares and the Red Cross Climate Centre, we will share case study examples to guide you through this activity. You will leave with a better understanding of the landscape of forecast based early action initiatives such as Forecast Based Financing, Impact Based Warnings/Forecasts and Shock Responsive Social Protection.
Keep your hat on
You will be guided through this activity by those experienced in funding and delivering forecast based early action initiatives including representatives from DFID, the World Bank and National Meteorological and Hydrological Services.
Fully clothed
As well as some interesting round up presentations at the end of the session, it is our aim that you will leave with a different perspective to enable you to add value to your current work on risk. A greater understanding and increased knowledge of who to include in your decisions and communications on risk will help you harness the power of user engagement.
Resources
Met Office
Hazard Impact Framework document | Website | Natural Hazards Partnership Glossary of Terms | WMO Guidelines for Multi-Hazard Impact Based Forecasting and Risk Based Warnings
ODI
Forecasting hazards, averting disasters: implementing forecast-based early action at scale
Deltares
Impact Based Forecasting in Bangladesh 
RCCC
Research
Forecast-based financing: an approach for catalyzing humanitarian action based on extreme weather and climate forecasts
FbF research priorities as part of Reading University's programme Science for Humanitarian Emergencies and Resilience.
Action-based flood forecasting for triggering humanitarian action
Should seasonal rainfall forecasts be used for flood preparedness?
Scalable and Sustainable: How to Build Anticipatory Capacity into Social Protection Systems
The concept: 'Forecast-based financing': developing an operational protocol
The Manual: all the key steps to develop FbF. Please note that the Trigger section will be updated based on the new National level oriented approach
Pilot Projects documentation
Peru: Full documentation of Cold Waves, Floods and El Nino  and Red Cross readies forecast-based action as heavy rains blamed on El Niño lash Peru
 
Bangladesh:  Trigger for early action: forecast based financing, German-supported forecast-based action in Bangladesh will be all-cash and  Results of Bangladesh recent activation for cyclone Mora
 
Mozambique:  Video: a new mechanism to improve disaster preparedness in Mozambique
 
Togo: Hydro-humanitarian diplomacy – Can the Red Cross Red Crescent help dam operators reduce risk downstream? 'Yes' , global innovation award, Code For Resilience FUNES
 
Uganda: Humanitarian history' made as Uganda Red Cross launches forecast-based financing for real and FbF in Understanding Risk
 
Philippines: Philippines: Stronger emergency preparedness and forecast-based financing
 
Tanzania: FbF in Urban areas
 
Pacific Islands: Disaster Preparation Means Forecast-based Financing Not Band-aids and Feasibility study http://devpolicy.org/2017-Australasian-Aid-Conference/Presentations/Panel4e_Warrick.pdf
Zambia: Zambia Red Cross and Government Launch SERP Project
​Videos:  Understanding FBF /  The Concept   / Scientific Community
Speaker bios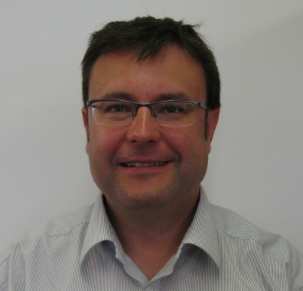 Paul Davies, Chief Meteorologist, Met Office, UK
Paul Davies is the Met Office's Chief Meteorologist. He joined the Met Office in 1996 as a forecaster, becoming Chief Forecaster in 2003. In 2007, he was appointed Chief Hydrometeorologist, helping to set up the Flood Forecasting Centre and then headed up the Met Office's Hazards Centre from 2010 to 2013.
Paul was the inaugural Chair of the Natural Hazards Partnership (NHP) comprising 17 partner agencies. The NHP provides authoritative and consistent information, research and analysis on natural hazards for the development of more effective policies, communications and services for civil contingencies, governments and the responder community across the UK.
Paul was a key contributor to the design of WMO's Multi-Hazard Impact Based Forecasting and Risk Based Warnings guidelines and associated trainings as part of his chairmanship of the WMO's Commission for Basic Systems (CBS) group. Paul also chairs a number of other international committees and groups, such as the WMO GDPFS (Global Data-Processing and Forecasting Systems) and the European National Weather Service Meteoalarm Expert Group.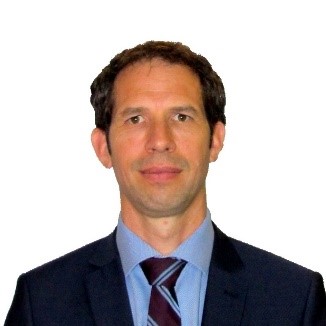 John Harding, Head of CREWS secretariat (Climate Risk and Early Warning Systems)
John Harding is the Head of the Climate Risk and Early Warning Systems (CREWS) secretariat at the World Meteorological Organization (WMO).  He has worked for 18 years for the United Nations.
Previously he served as Political Advisor to the UN Special Envoy to Haiti, President William Jefferson Clinton; as Head of UNDP's Disaster Risk Reduction Unit in Haiti; as Advisor to the UN Resident Coordinator in Pakistan; and, as Team Leader for the Global Facility for Disaster Risk Reduction (GFDRR) at the World Bank in Washington DC.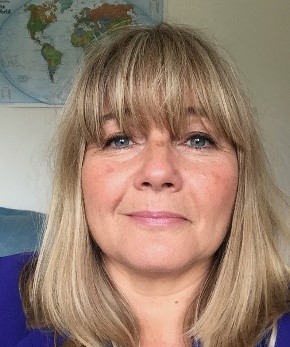 Nyree Pinder, Strategic Partnerships Manager, Global, Met Office, UK
Nyree has 19 years of stakeholder engagement experience across a variety of industries from media to international development.
She currently manages Met Office partnerships with the World Bank, the Global Facility for Disaster Reduction and Recovery, the Red Cross Climate Centre, the International Federation for Red Cross/Red Crescent, Deltares, the Nordic Fund, the Food and Agriculture Organisation and the World Food Programme. Nyree is International Development lead for Strategic Planning and Resource Mobilisation, currently working with the National Meteorological Institute of Mozambique on a Hydromet Modernisation programme, funded by the World Bank and NDF.
Before the Met Office, Nyree managed English for Development programmes for the British Council in Rwanda. Nyree has a unique understanding of international and national funding mechanisms available for meteorological, hydrological, climate and DRR focussed development programmes.
Session lead bios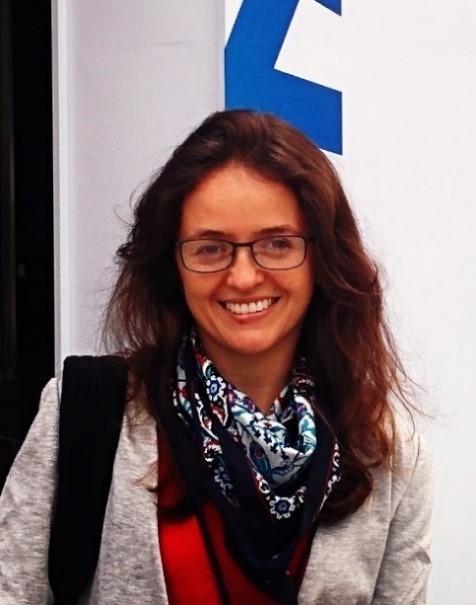 Catalina Jaime, Senior Risk Adviser, Global, RCCC – Red Cross Red Crescent Climate Centre
Catalina Jaime is Climate Centre Senior Risk Adviser with more than 14 years experience in the humanitarian sector working with the Red Cross Red Crescent Movement, UN agencies and NGO. Catalina coordinates the strategic development of the Forecast-based Financing concept as well as design and implementation of interventions in more than 18 countries.
Catalina leads the knowledge management of the Science for Humanitarian Emergencies & Resilience (SHEAR) programme, working with stakeholders to engage in the co-production of demand-led, people-centred science and solutions to improve risk assessment, preparedness, early action and resilience to natural hazards.  Her main areas of expertise are Disaster Risk Reduction and Climate Change Adaptation, with strong focus on community based DRR, risk assessments, information management and national society capacity building.
Catalina's background is in Industrial Engineering with a Masters in International Humanitarian Action, specialized in Disaster Risk Reduction.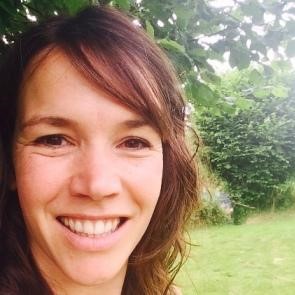 Helen Ticehurst, Senior International Development Manager, Met Office, UK
Helen has 15 years of experience in communications and organisational development.
She has been Met Office lead for a number of international development projects with National Meteorological and Hydrological services across Africa and Asia, funded by DFID, the UN and the World Bank. Helen's expertise lies in assessing user needs for weather and climate services and associated service delivery competencies of the NMHSs. She has also managed training programmes and worked with NMHSs to design and deliver changes in their performance management and delivery of weather and climate services.
Before this work, Helen worked with Meteo Rwanda, based in Kigali, to support improvement of early warnings and climate services, as well as their agency's long-term strategic plan. Helen has managed a range of projects bringing together multi-disciplinary, multi organisation teams.  These include assessing the vulnerability of Sub-Saharan African countries to natural hazards, leading on the Met Office's approach to the GEF/CIRDA programme and managing a range of initiatives to support NMS development through the private sector.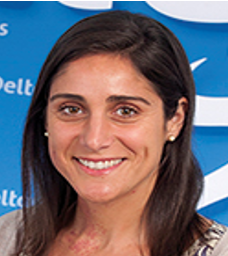 Patricia Traumbauer, Hydrologist, Deltares
Patricia is a hydrologist with 7 years of experience, with a solid background in Water Resources and Environmental Engineering. Her main expertise lies in (seasonal) hydrological and agricultural drought forecasting, impact-based forecasting, and early warning systems to support decision making. Patricia work focuses in developing forecasts of value for decision makers to reduce the impact of hydro-meteorological hazards under climate variability and climate change. She is particularly skilled in translating highly technical information from scientific forecasts into actionable items for decision makers.
As a civil engineer, Patricia graduated with a M.Sc. in Hydrology and Water Resources (distinction) at UNESCO-IHE in Delft, The Netherlands, and a PhD on Hydrological drought forecasting from UNESCO-IHE and the Technical University of Delft (TU-Delft). Her PhD research topic was on hydrological drought forecasting and early warning systems in Africa, with a main focus on the Limpopo river basin in Southern Africa. Patricia has published through a variety of media channels and has presented her research at several international conferences.
Patricia has expertise in international research and consultancy projects in Africa, Europe, and South America. As a hydrologist/researcher she has also added value to projects in Indonesia, The Philippines and Angola. She is also a drought expert of the Dutch Risk Reduction Team which provides advice to Governments worldwide on the occurence and impacts of droughts.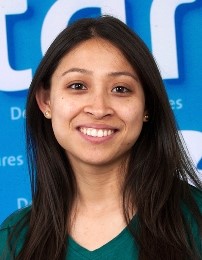 Shristi Vaidya, Researcher, Deltares
Shristi Vaidya is a flood risk researcher (advisor) and specialises in topics related to critical infrastructure, flood impact assessment, and stakeholder engagement. She completed her Master degree in Flood Risk Management in 2013 as an Erasmus Mundus scholar, led by IHE-Delft.
Shristi is also an active volunteer at the Water Youth Network, where she supports youth engagement and capacity building on disaster risk reduction. Her recent works include GFDRR-DFID Challenge Fund project where open datasets and stakeholder engagement was applied to assess the cascading effects of infrastructure failure in Manzese ward, Dar es Salaam, Tanzania. She is the developer of cascading effects assessment participatory low-tech tool CIrcle-Bao that can be used in the areas with limited technical capacities. For a project in South East Asia (Cambodia and Myanmar), she conducted analysis for coastal flooding and also calculated population affected due to flooding using Flood Impact Assessment (FIAT) tool.
She is also in the core team of one of the themes of Deltares 'Enabling Technologies' where her role is to ensure that the projects and developments are closely linked with the societal impacts the technologies can bring.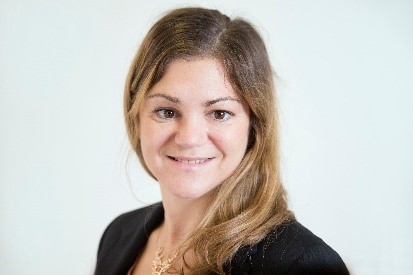 Emily Wilkinson, Senior Research Fellow, ODI – Overseas Development Institute
Emily is a Senior Research Fellow in the ODI Risk and Resilience Programme, leading work on 'Managing risk and uncertainty in development and disaster recovery'. Her current research focuses on disaster and climate risk management, state responsibility, anticipatory action and effectiveness and accountability in public policy.
For the last 15 years, Emily has worked with governments, NGOs and scientific agencies in Latin America and the Caribbean, East Africa, South Asia and the Pacific to identify critical entry points and opportunities for overcoming hazardous geographies and managing risk in line with development priorities. Since the widespread destruction of Hurricanes Irma and Maria across the Caribbean, coming on top of multiple structural problems that constrain development in these islands, Emily has been looking at the policy and investment decisions needed for 'building back better'.
From 2014-2018, Emily was head of research for the Knowledge Manager of the DFID Building Resilience and Adaptation to Climate Extremes and Disasters Programme (BRACED) and led the Disaster Risk Management and Resilience Strategy for the Climate and Development Knowledge Network (CDKN). She was a Coordinating Lead Author for the European Commission publication 'Science for Disaster Risk Management 2017: Knowing better and losing less'.