Event Summary
Speakers
Makoto Suwa, Senior DRM Specialist, World Bank
Modeste Kacou, Chercheur, Laboratoire de Physique de l'Atmosphère et de Mécanique des Fluides à l'Université Félix Houphouët-Boigny
Andreas Valgreen, Ignitia
Alix Roumagnac, Directeur Général, Predict
Kouakou Bernard Dje, Chief of Climatology Apply Meteorology Department, SODEXAM
Vojislav Mitrovic, PhD, Princeton Climate Analytics
Modérateur: Alexander Mirescu, Urban resilience and disaster risk reduction specialist, RESILIENT/CITY
Description
Jeudi 21 Novembre, 14:00 – 15:30, Salle 3
Les investissements dans hydromet et les services d'alerte rapide en Afrique ont considérablement augmenté au cours des dix dernières années. Toutefois, de nombreux pays ont encore du mal à faire face à la demande croissante de services de plus en plus sophistiqués pour protéger les vies et les biens ainsi que pour soutenir les activités économiques dans les secteurs sensibles aux conditions météorologiques. Pendant la même décennie, les progrès technologiques et l'innovation ont élargi la gamme des produits et des services qui peuvent être utilisés pour améliorer les données météorologiques, les systèmes d'alerte et l'information hydrométrique. Les acteurs du secteur privé jouent un rôle de plus en plus important et, de concert avec le milieu universitaire, contribuent à repousser les frontières de la connaissance en investissant dans des solutions novatrices qui fournissent des prévisions plus fiables et des services plus efficaces et variés.
Au cours de cette session, nous discuterons
(i) des nouvelles idées, technologies, innovations, modèles d'affaires ainsi que des possibilités d'améliorer l'efficacité, la qualité et la prestation de services qui englobent de nouveaux types de partenariats, et
(ii) des principaux obstacles au renforcement des partenariats publics, privés et universitaires.
Speaker bios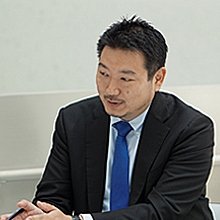 Makoto Suwa is a Senior DRM Specialist at the World Bank. Specializing in hydromet, he leads and supports a wide range of World Bank activities and projects that aim to strengthen weather, climate, and hydrological services as well as early warning systems. Prior to joining the World bank, Makoto worked for the World Meteorological Organization, at both its headquarters in Geneva and its Regional Office for Eastern and Southern Africa in Nairobi. He also taught at Kigali Institute of Science and Technology and Lycée de Kigali in Rwanda. Makoto holds a PhD in climate science from Princeton University
Modeste Kacou est chercheur au Laboratoire de Physique de l'Atmosphère et de Mécanique des Fluides à l'Université Félix Houphouët-Boigny, il est le coordonnateur Afrique du projet Rain Cell / Smart. Modeste est spécialiste de la mesure de la pluie par télédétection (radar, satellite) et aussi à partir du réseau de téléphonie mobile. Il est détenteur d'un Doctorat en Analyse des précipitations en zone sahélienne à partir d'un radar bande X polarimétrique des Universités de Toulouse et Félix Houphouêt-Boigny.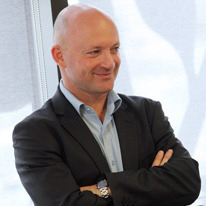 Alix Roumagnac president of Predict Services since 2006, he was initialy engineer Hydrologist. He has been at the initiative of Predict since 2003. Previously he was Director of Hydraulic Installations at BRL Ingénierie with a strong international experience. He intervenes as an expert on Flood and early warning system with major national and international organizations (World Bank, Inter-American Development Bank, UN, European Commission …)
Andreas Vallgren is a co-founder of Ignitia who helped develop Ignitia's regional forecasting system. As Chief Science Officer, he directs and oversees the company's R&D efforts as well as the operational meteorology. Andreas holds a PhD in large-scale atmospheric turbulence from the Royal Institute of Technology in Stockholm and 2 MSc degrees; one in Space Engineering and one in Meteorology, as well as a graduate degree in Space Studies from the International Space University.
Kouakou Bernard Dje holds a PhD degree in Meteorology and Atmospheric Science from the State University of New York, Albany, NY. An MSc degree in Applied Meteorology from the University of Reading, Reading, UK. Currently the Director-General of the Ghana Meteorological Agency and PR of Ghana with WMO
Vojislav Mitrovic is a senior executive of Princeton Climate Analytics who tailored its innovative solutions to the local needs across the globe. As Global Business Director, he directs and oversees the company's project portfolio as well as its business development effort. After captaining many teams in the water polo world and a decade on the Serbian National team, Vojislav is utilizing his degree in Political Economy and Diplomacy from Princeton University to engage water stakeholders globally.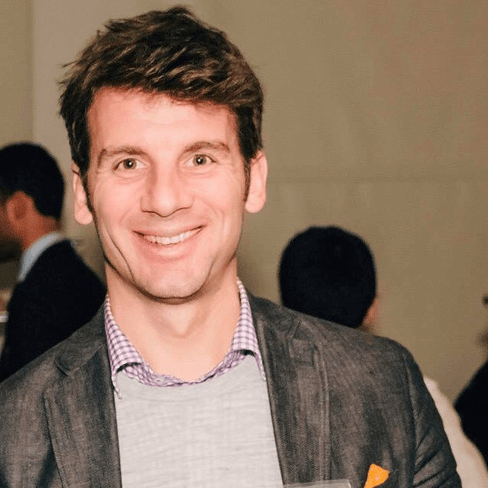 Alexander Mirescu, Urban resilience and disaster risk reduction specialist, RESILIENT/CITY