Organization: NASA & NSCC
Session Lead: Shanna McClain, NASA & Tim Webster, NSCC
Time: 14:00-15:15
Abstract: In recent years Caribbean states have been directly impacted by some of the worst disasters every recorded, causing widespread destruction, loss of life and long-term economic damage to multiple sectors. The focus of this session is to share experiences to inform and shape disaster preparedness strategies across the region. What specific policies and governance opportunities can we agree on collectively to turn our shared concerns into lasting engagement before the next disasters strike? How can we create and ensure the timely and targeted understanding of vulnerability and exposure in the region to take early action and mobilize investment resources to build the resilience we collectively seek? Considering the interconnected nature of the Caribbean region, this session presents as a first step in working together to align interests and work together towards collective resilience-based solutions.
---
Biographies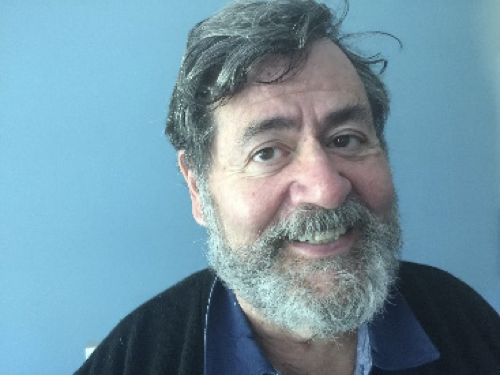 Dr. Frederick Krimgold, Senior Consultant to Building Regulation for Resilience, World Bank
Frederick has served as Director of the Disaster Risk Reduction Program and a member of the faculty of the Advanced Research Institute of Virginia Polytechnic Institute and State University. Dr. Krimgold has served as a member of the Advisory Board of the Federal Emergency Management Agency and as a member of the Building Research Board of the National Research Council. Dr. Krimgold chaired the subcommittee on education of the Consultative Council of the National Institute of Building Sciences. Dr. Krimgold has served as a consultant on disaster management to the World Bank, USAID, FEMA, the Department of Homeland Security, and the Government of Maharashtra. He has managed major research programs on Integrated Incremental Seismic Rehabilitation of Existing Buildings and Regional Resilience for Critical Infrastructure Systems. His most recent publication, co-authored with Thomas Moullier and published by the World Bank is Building Regulation for Resilience, October, 2015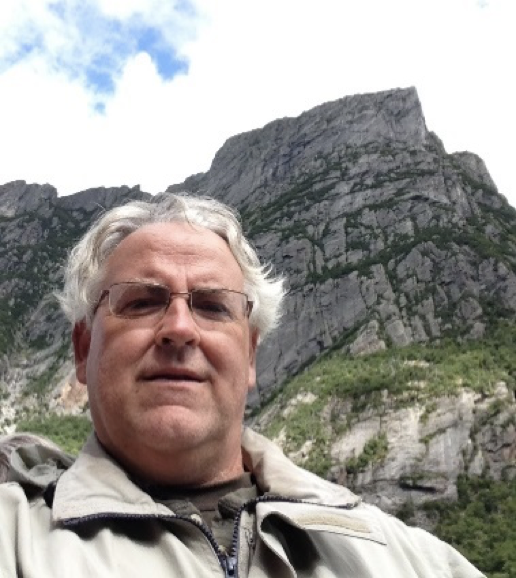 Dr. Tim Webster, Research scientist, Applied Geomatics Research Group, part of NSCC's Applied Research at Nova Scotia Community College
Tim's research focus is mapping and earth's surface modeling processes and uses a topo-bathymetric lidar and other geomatics data to support his research. He is also the technical consultant for the Government of the Commonwealth of Dominica to ensure the contract specifications are met for their lidar and orthophoto acquisition and derived GIS products project. He has consulted on a range of geomatics and climate change related topics including: define lidar specifications for the province of Nova Scotia, lidar and photo collection for Department of National Defence and procedures for mapping objects within the Obstacle limitation Surface (OIS) for Canadian Air Force Bases, lidar and flood risk mapping, sea-level rise estimates from climate change in Maritime Canada, municipal land use planning and inland flood risk mapping, and writing the specifications for lidar and topo-bathymetric lidar data collection contract for the Halifax regional Municipality.He obtained his PhD from Dalhousie University in 2006, MSc from Acadia University in 1996, an Advanced Diploma in Remote Sensing from the College of Geographic Sciences in 1988, and a BSc from the University of New Brunswick in 1987. His lab at NSCC has focused on research utilizing an airborne topo-bathymetric lidar sensor where they visualize 3-D data in virtual reality and mixed reality systems to aid in a better understanding of the data and environment.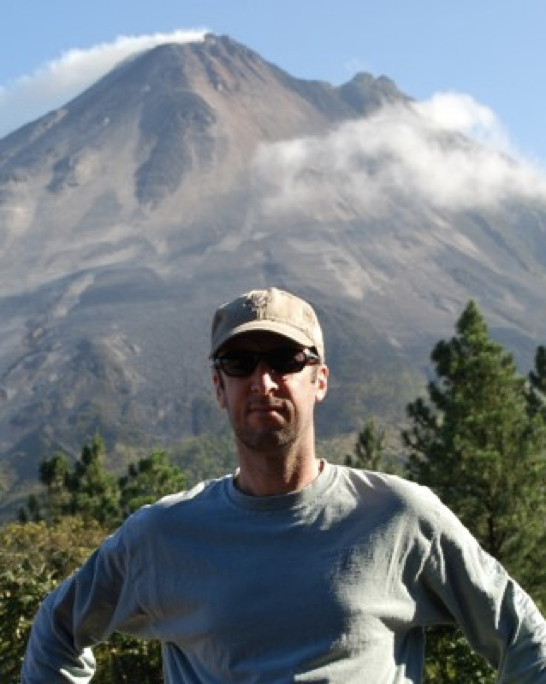 Simon Young, Strategic Advisor, Capital, Science & Policy Practice, Willis Towers Watson Simon took up a Strategic Advisor position in the Capital, Science & Policy Practice at Willis Towers Watson in October 2016, where he focuses on supporting the company's engagement with the global development and humanitarian communities, as well as leading engagement with Small Island Developing States to find practical solutions to mitigate and manage natural disaster risk. Most recently he has been co-leading project development under the Global Ecosystem Resilience Facility, including reviving work on coral reef insurance which he began in 2010. Simon has worked for almost 20 years as a consultant, providing a broad range of disaster and climate risk management and financing services around the world across both private and public sectors. Simon led teams undertaking the development, implementation and operations of both the Caribbean Catastrophe Risk Insurance Facility (CCRIF) and the Microinsurance Catastrophe Risk Organisation (MiCRO), he provided advisory services to the World Bank during the development and implementation of the Pacific sovereign risk pool, now PCRIC, and he was CEO of the African Risk Capacity Insurance Company from its inception in early 2014 through to September 2016. Simon has a background in Earth Sciences and, after completing a PhD in volcanology, worked for the British Geological Survey on a variety of projects, including as Chief Scientist and the first Director of the Montserrat Volcano Observatory during the eruptions of Soufriere Hills volcano between 1995 and 2000.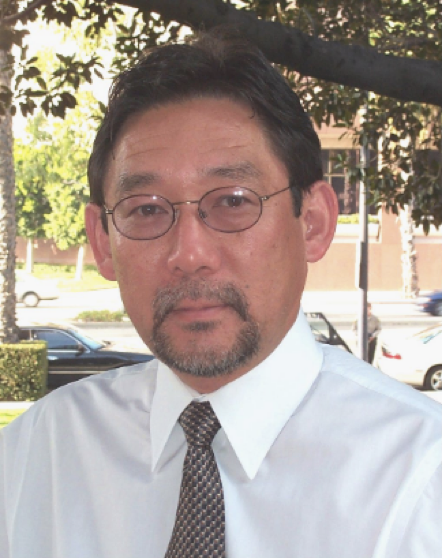 Mr. Ron Eguchi is President and CEO of ImageCat, Inc.,
Ron leads an international risk management company that supports the global risk and catastrophe management needs of the insurance industry, governments and NGOs. Mr. Eguchi has over 30 years of experience in risk analysis and risk reduction studies. He currently serves or has served on several editorial boards including EERI's Journal SPECTRA. In 1997, he was awarded the ASCE C. Martin Duke Award for his contributions to the area of lifeline earthquake engineering. In 2006, he accepted an ATC Award of Excellence on behalf of the ATC-61 project team for work on An Independent Study to Assess Future Savings from Mitigation Activities that showed that a dollar spent on hazard mitigation saves the nation about $4 in future benefits. He was recognized by EERI as the 2008 Distinguished Lecturer where he discussed the topic of "Earthquakes, Hurricanes, and other Disasters: A View from Space." He currently chairs the Technical Committee on Advances in Information Technologies for the SEI Division of ASCE, a committee he started in 2015. He has authored over 300 publications, many of them dealing with the seismic risk of utility lifeline systems and the use of remote sensing technologies for disaster response. He was awarded the 2017 Civil & Environmental Engineering Department Distinguished Alumnus Award from UCLA.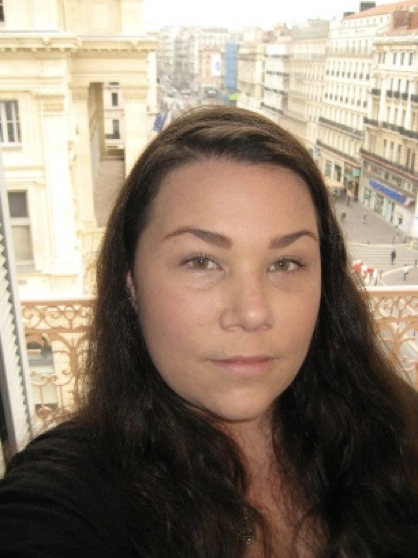 Dr. Shanna N. McClain, Program Lead for Risk Reduction and Resilience, NASA's Earth Sciences Division.
Shanna's work is focused on developing resilience-based programs in fragile and crisis-affected contexts, and identifying opportunities to integrate Earth observation data into community-level decision making for improved understanding and management of risk. She holds a PhD in Environmental Resources & Policy from Southern Illinois University. Dr. McClain's doctoral research examined the challenges of integrating three policy priorities – climate change adaptation, response to disasters, and resilience – into transboundary multilevel governance frameworks. She has worked with the International Commission for the Protection of the Danube River (ICPDR) in Vienna, Austria, supporting the coordination of water management practices in alignment with the EU Water Framework Directive. She has held consultancies since 2011 with the Joint UNEP/OCHA Environment Unit in Geneva, Switzerland, focused on the integration of environmental considerations in sudden-onset and protracted humanitarian crises. Dr. McClain continues to hold the title of Visiting Policy Analyst for the Environmental Law Institute (ELI), performing research and analysis on issues related to environmental migration and environmental peacebuilding.
Joanne Persad, CDEMA (TBC)
See Presentation Below: